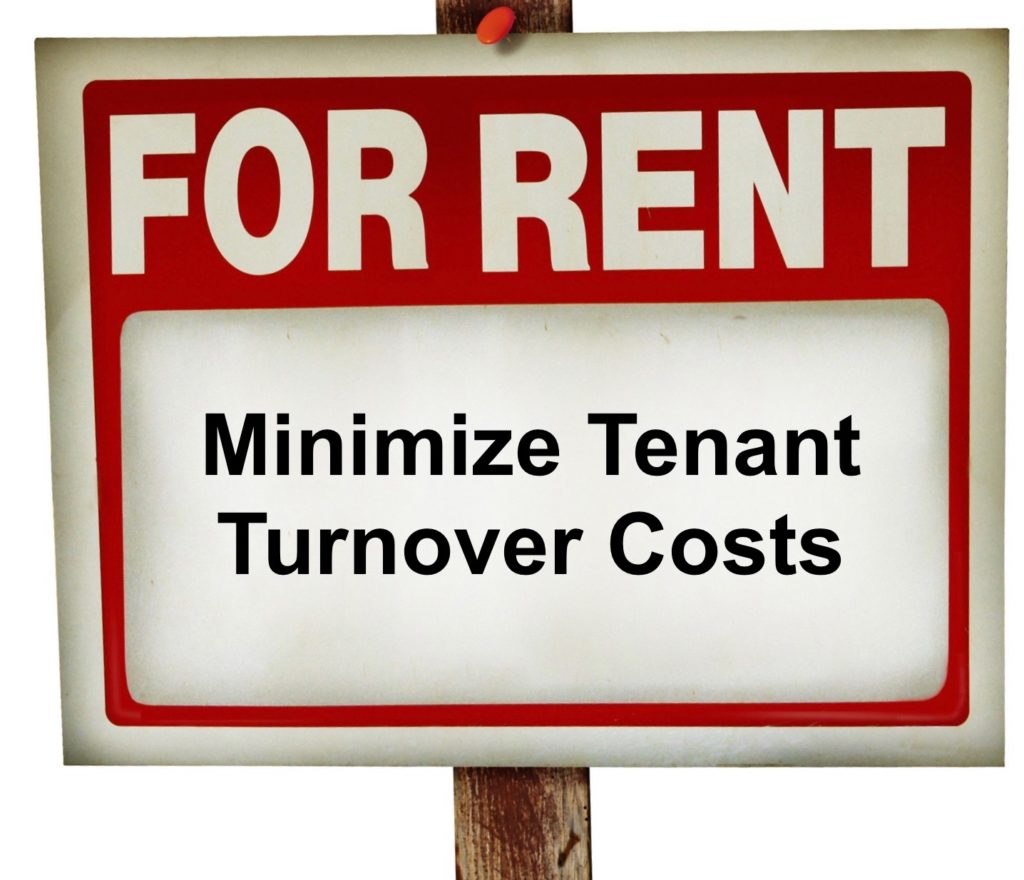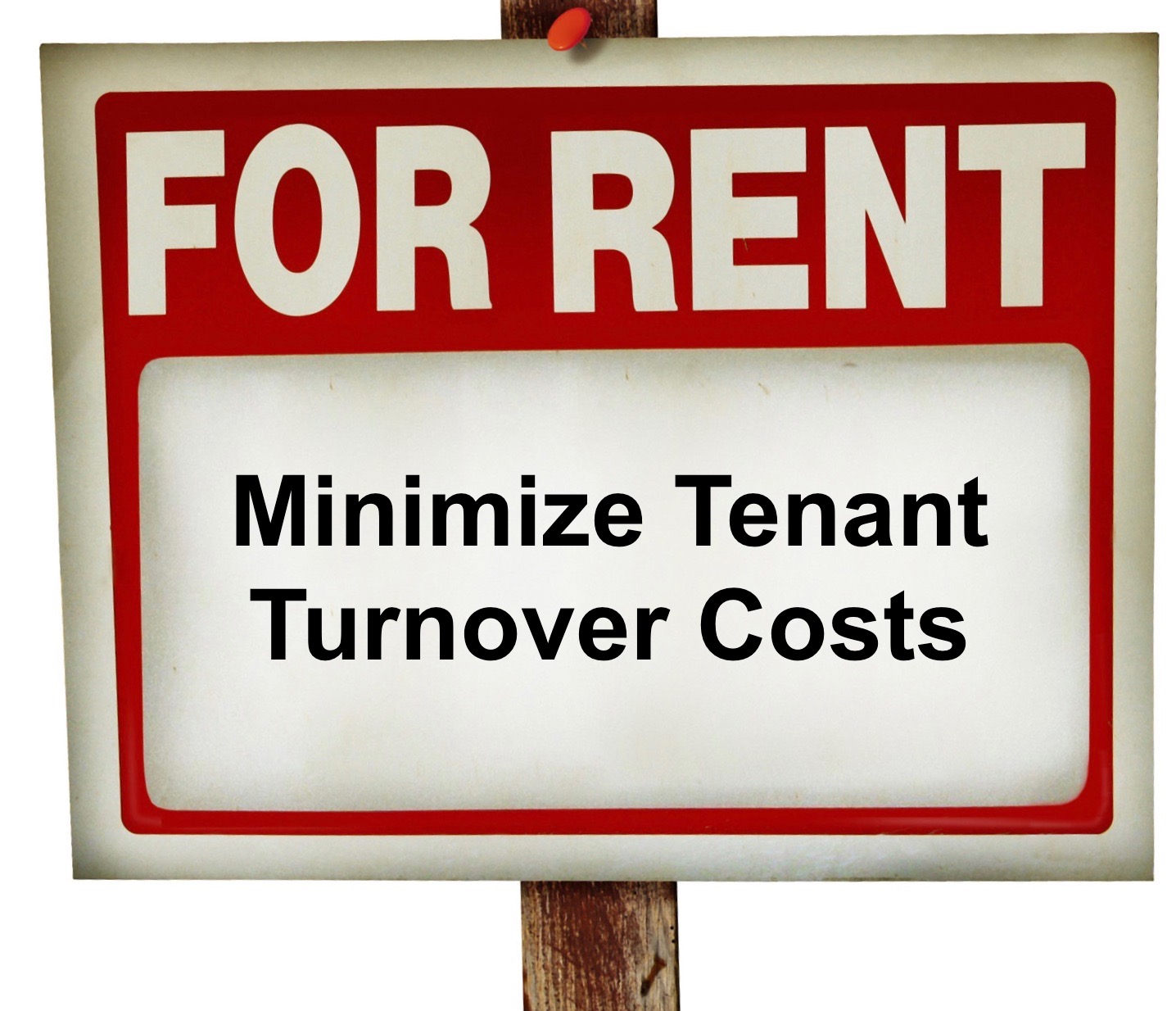 All landlords get a little nervous when we get the notice that a good tenant is leaving soon. Even seasoned landlords will admit it. That's because a tenant turnover triggers a lot of work and uncertainty in an otherwise passive investment. What damage will I find? Will the security deposit cover the damages? How long will it take me to find another tenant?
Tenant turnover costs are likely your next biggest expense after your mortgage and property taxes. Experienced landlords know the key to minimizing this cost is to have a system to manage the turnover process. Without a proven system, you will experience a lot of anxiety until you finally collect the next rent check.
The anxiety can be much worse if this is your first rental turnover. Don't panic. This article will help you:
This article contains affiliate links to products I've found helpful and have saved me money in my tenant turnover process. There's no extra cost to you but I make a tiny commission to help support this blog.  I appreciate your support!
10 Ways To Start Saving
Here's a quick infographic with 10 ways to save thousands on tenant turnover costs.  Share it with your landlord friends or save it as a reminder for when your next lease is set to renew.  Be sure to read the full article below for all of the details and many more ways to save.
Share this Image On Your Site
The 7-Step Tenant Turnover Process
Lease Termination
Property Inspection
Repairs
Marketing
Tenant Screening
Lease Execution
Move In
Notice to Terminate Lease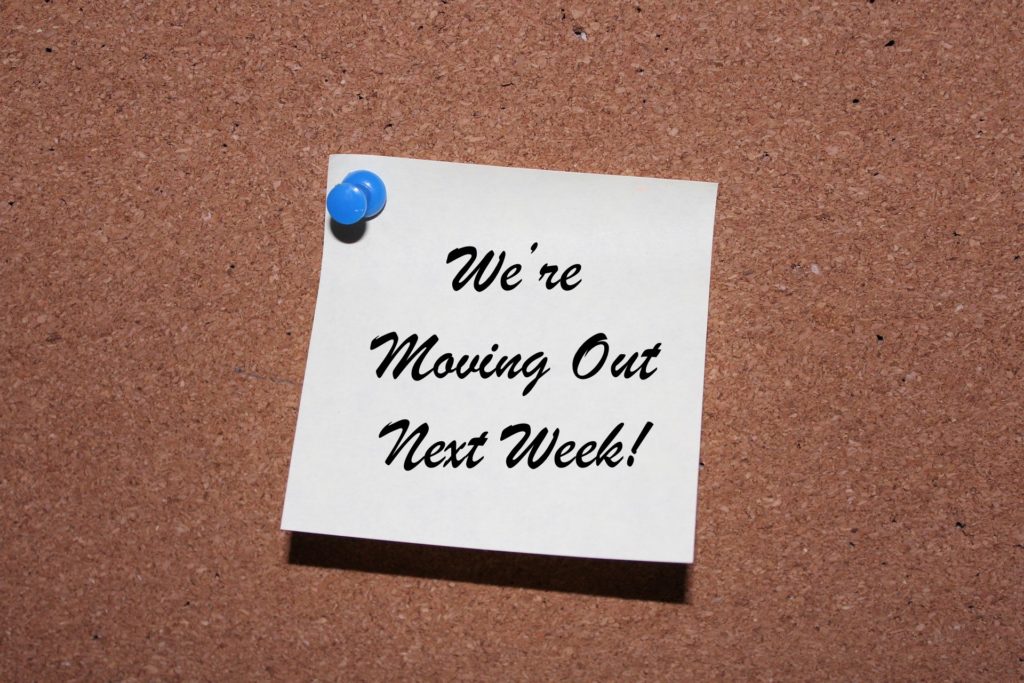 The notice to terminate the lease initiates the turnover process. Your lease should have a provision instructing your tenant when and how they need to provide notice to terminate the lease. My leases include a 60-day notice clause. Several weeks before this date, I send a reminder to my tenants. Notifying them of the lease termination date and what the new rent will be if they choose to renew.
Early Lease Termination
Some landlords include a provision allowing tenants to terminate a lease early. Usually this includes a 30 to 60 day buyout clause. Personally, I find these provisions risky. What if your tenant notifies you mid November they will be invoking the early termination clause December 1? You will then need to find a new tenant by Feb 1 to avoid vacancies.
Unfortunately this is the worst time to try and find a new tenant. Very few are prospective tenants looking and those that are know they can get a great deal. Avoid this part of the year if possible. Here's a tip on how to change your lease term to maximize your revenues – see Landlord Tip #33.
Inspecting the Unit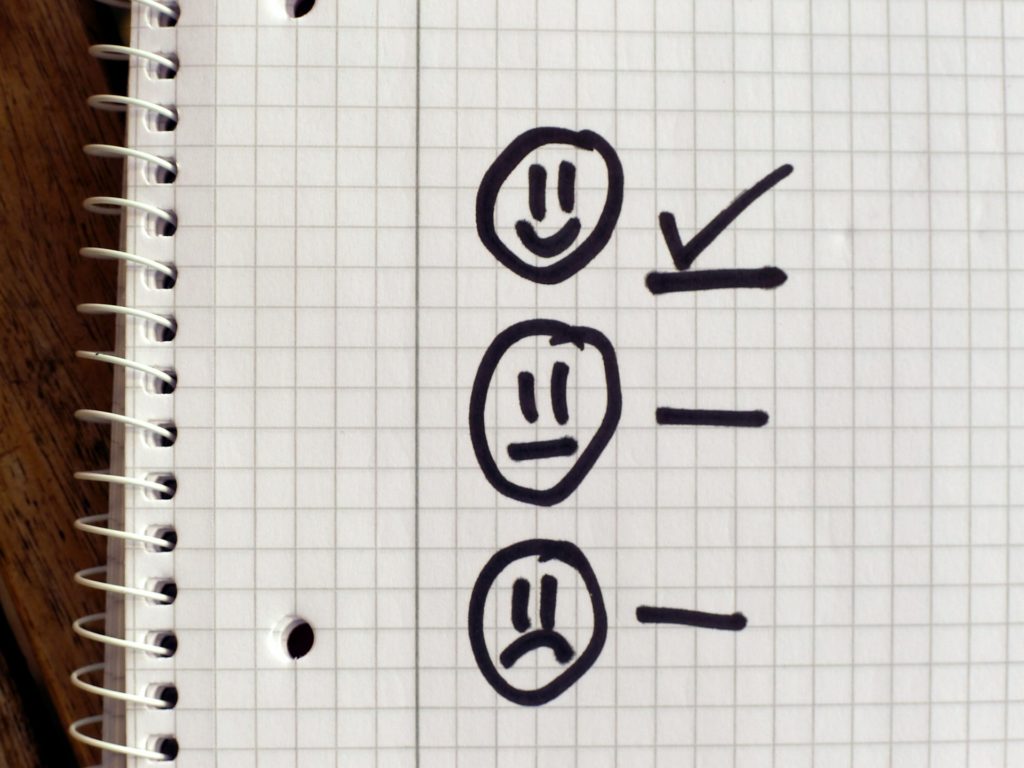 The inspection process actually starts long before you step back into the vacated unit. That's because experienced landlords set expectations for what their tenant needs to do before they move out. They include a clear lease provision about the move out process. Here's what my leases generally say:
END OF TERM: At the end of the Term, the Tenant shall (a) leave the Property clean, (b) remove all of the Tenant's property, (c) repair any damage including that caused by moving, (d) make arrangements for final utility readings and pay all of the final utility bills and (e) vacate the Property and return it with all keys to the Landlord in the same condition as it was in the beginning of the Term, except for normal wear and tear.
In addition to this lease clause, I also provide move out instructions several weeks prior to the agreed move out date. This includes a reminder of the lease provision above and an outline of charges tenants can expect for cleaning and damage repair.
Once your tenant has moved out, the actual inspection can take place. Some landlords do a final walkthrough with their tenants but I don't. I avoid the distractions and excuses to focus on the task at hand – making a list of what needs to be done to make the unit ready again for the next tenant.
Here are some tips for doing a proper inspection:
Inspect the unit thoroughly. Put yourself in the shoes of your next tenant. What will they find annoying if it's not working properly. It's better to find this now than get a call later.
Prepare a "Make Ready" list. This is your list of tasks that need to be done to bring the unit up to your standards for your next tenant. Use an inspection checklist so you don't forget anything. If you use a Property Manager, insist on having them prepare an itemized Make Ready list along with estimated costs PRIOR to doing any repair work.
Take videos and/or pictures of any damage
Prepare an itemized list of damages beyond normal wear and tear along with the cost of each. Allowable charges depend on your state and local laws so always be sure to review them first.
Follow the proper procedures for returning the security deposit in compliance with your state and local laws. Some locations are very hard on landlords who don't follow the laws exactly.  They can impose severe fines such as two times the security deposit amount in Chicago, IL for example.
Making the Repairs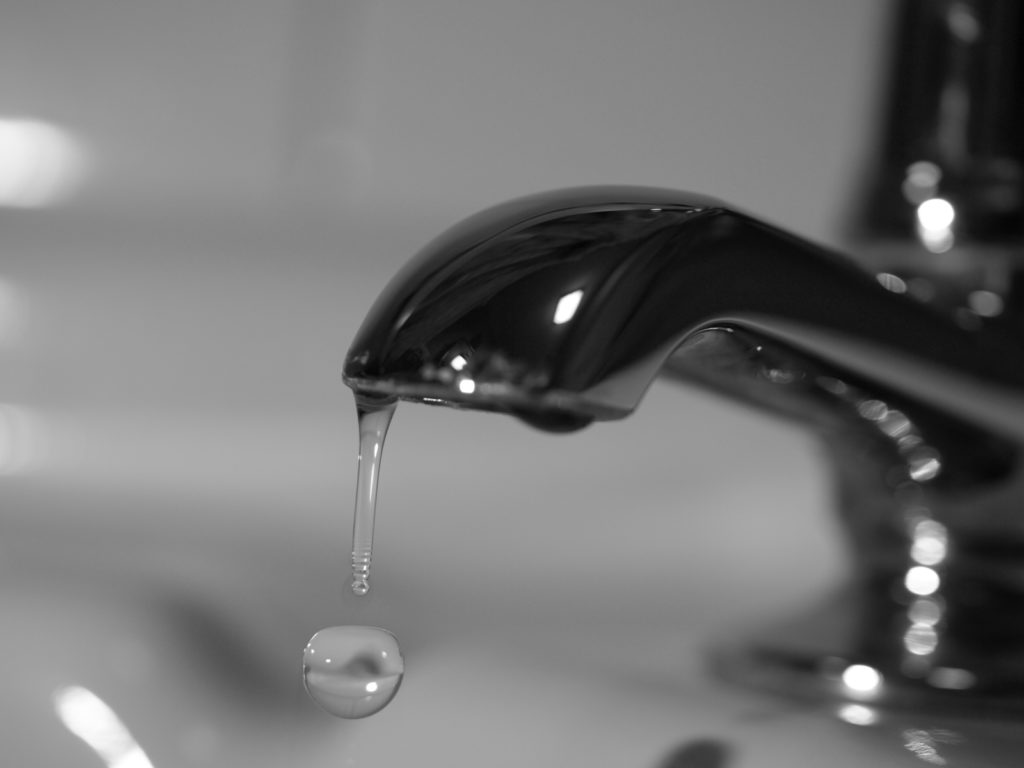 Now you need to make the repairs to the items you or your property manager identified such as leaky faucets or broken window screens. In addition to repairing any damages you should also do a deep clean, paint and perform preventive maintenance at this time.
Deep Clean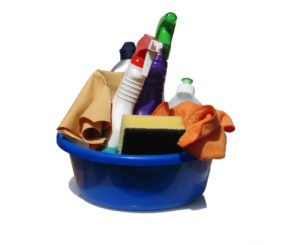 The first step in any turnaround maintenance is to perform a professional deep clean to see what you ware working with. Many DIY landlords choose to save money and do this themselves. If you clean like a professional and have the time, then go ahead and grab the gloves and bucket. Otherwise, outsource this to the professionals.
A good cleaning service should cost between $150 – $300 depending on the square footage. If you want to save money, you can opt to clean the oven and windows yourself as these are usually extra but either way, don't skimp on the cleaning.
You want everything to be pristine for your next tenant to set the tone of the relationship going forward. If they notice the cabinets are greasy and the fridge is dirty when they move in, they will assume you don't care about cleanliness and will treat your property accordingly. Why should they take care of your property better than you do?
Here's a cleaning checklist:
Sanitize all kitchen and bath surfaces including cabinets and tiles
Vaccuum and shampoo all carpets
Dust all surfaces including tops of cabinets, walls, baseboards and ceiling fans
Clean refridgerator, stove top and oven inside and out
Run a dishwasher machine cleaner to degrease and reduce mineral buildup. I leave my tenants a few Dishwasher Machine Cleaners and instruct them to use it every quarter. Finish Dishwasher Machine Cleaner
Mop and disinfect all hard floor surfaces
Patching and Painting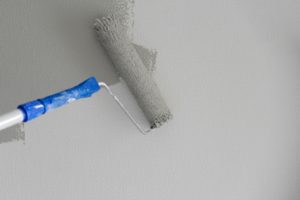 Every tenant wants to make the rental their home and this means hanging personal items. I encourage this. The more a tenant feels like they are living in a home instead of a rental, the longer they are inclined to stay.
Be prepared to patch and paint after every tenant. It's just part of the cost of owning a rental business.  See below for my recommended paint supplies for a durable, high quality paint job your tenants will appreciate.
Preventive Maintenance
Now is the perfect time to tackle the preventive maintenance on your rental to help ensure no major disruptions during the next tenant's tenure.  Here are some maintenance items to consider along with some of the products I use to do the job.
HVAC inspection and tune up
Change filters
AC inspection if weather permits
Chimney sweep
Fireplace inspection
Lubricate doors hinges and windows.  WD-40 is your best friend! WD-40 Smart Straw
Automatic garage door inspection and alignment
Replace toilet valves and flappers.  Fluidmaster All-In-One Toilet Repair Kit
Landscaping maintenance such as trimming dead limbs, weeding, mulching and applying seasonal fertilizers
Clean gutters
Change the locks Kwikset SmartKey Locks
Insect control
Powerwash exterior siding and walkways
Seal and repair driveway
Replace Smoke and CO detectors batteries and/or units Kidde Combination Smoke/CO Alarm
Recharge or replace fire extinguishers.  Be sure to use the correct rating for the room. Kidde Pro Fire Extinguisher
Consider making any major repairs or upgrades during the vacancy. If your HVAC system is approaching the end of it's useful life, you should replace them before a new tenant moves in. You don't want to have your Central AC to die two weeks into summer. Your tenant will have good reason to withhold rent (if that is allowed in your state) and you will pay much more for the replacement AC unit in the summer.
All of this preventive maintenance may seem excessive, but experienced landlords know it is much more cost effective to pay a little now versus paying for expedited repairs later. Repairs are inevitable. Hold a portion of rent proceeds back specifically for maintenance and you won't regret it.
Marketing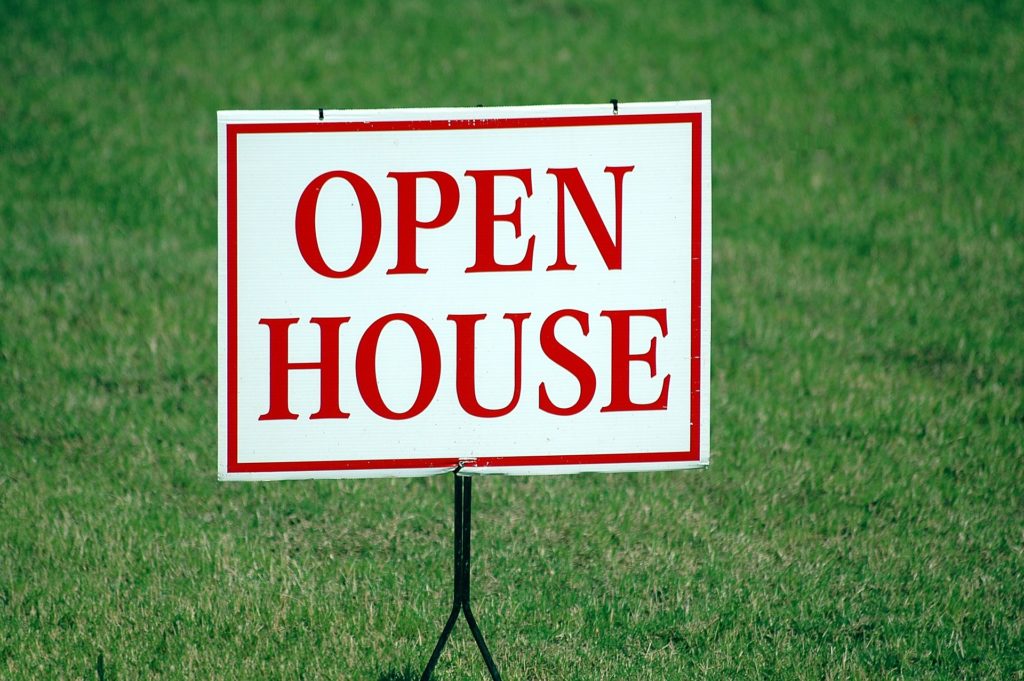 You've made all of the necessary repairs and preventative maintenance to your rental. Now it's time to market the rental, right? Hopefully you haven't waited until now to start marketing it!
Depending on the condition of your unit at move out, you should be able to start showings almost immediately. At a minimum you should place a For Rent sign in the front yard before the previous tenant has moved out.
If you haven't already signed a new tenant up by the time you completed repairs, then you need to take more steps to market your rental. Take plenty of great pictures (and a video) once you have cleaned and repaired the unit. You can never have enough pictures for prospective tenants.
It's easy to assume you can blast your listing on all the digital platforms like Craigslist and Zillow and reach your ideal tenants. While these platforms are great, they invite a lot of Day Trippers, people who aren't serious about renting from you. Develop a good call screener to avoid wasting your time.  Also, don't neglect the tried and true methods of referrals and street signs.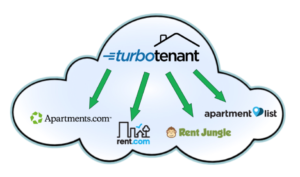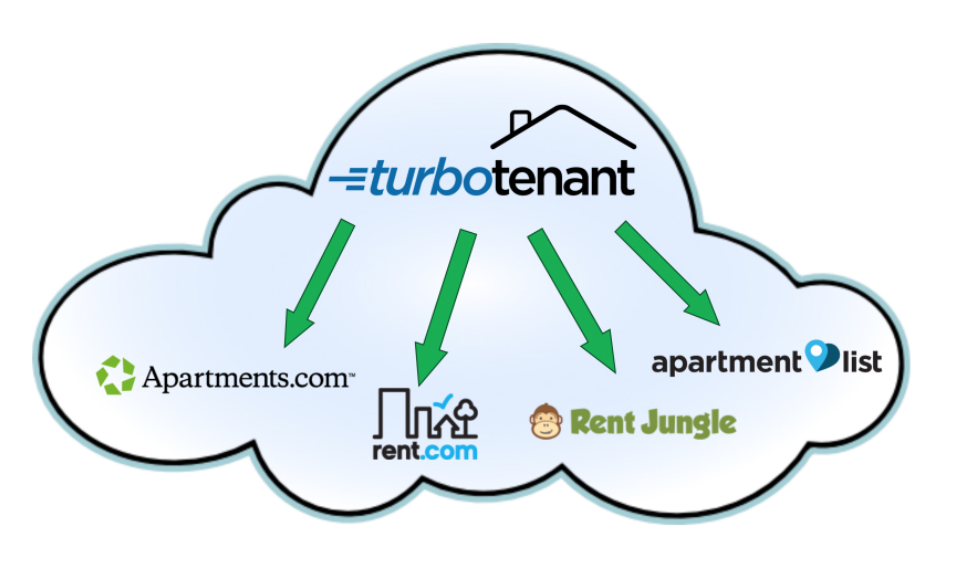 If you prefer an all-digital marketing plan then check out these online property management services. Each of the top services offer slick ways to create a property listing and syndicate it out across multiple platforms including Zillow, Rent.com and many more.
The focus of this article isn't how to market a rental property. For a great guide on this subject check out Landlordology's tip-filled article.
Accepting Applications & Screening Tenants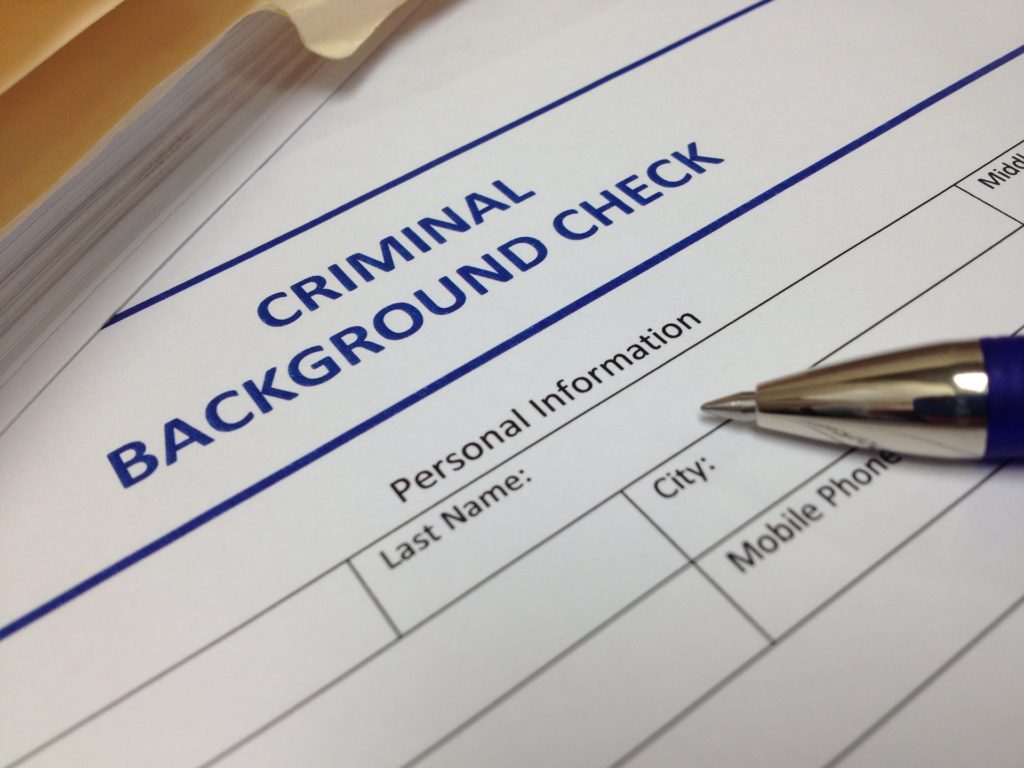 This is the most important step in the tenant turnover process. Your diligence in this step will have a direct impact on your profitability. It is out of the scope of this article but here are a couple of key points you need to know.
Follow Federal, State and Local Laws
Develop and follow your screening criteria
Save time and money by using your listing, screener questions and application to weed out anyone not serious or not qualified
Always run full Background, Criminal, Eviction and Credit checks
A digital application and screening process is rapidly becoming the norm in many markets. Online Rental Property Software can help you find more tenants. Learn more about these services in this comparison chart.
Verify all information on your tenant's application and treat any false information as a major red flag
Always talk to the second to last landlord as the current landlord may be trying to unload a bad tenant onto you
For much more on each of these topics I encourage you to check out the following helpful resources on the subject:
Tenant Screening: The Ultimate Guide by Brandon Turner at BiggerPockets
The Complete Guide to Tenant Screening by Kasia Manolas at Rentalutions
The Landlord's Guide to Tenant Screening by Landlordolgy
Executing a New Lease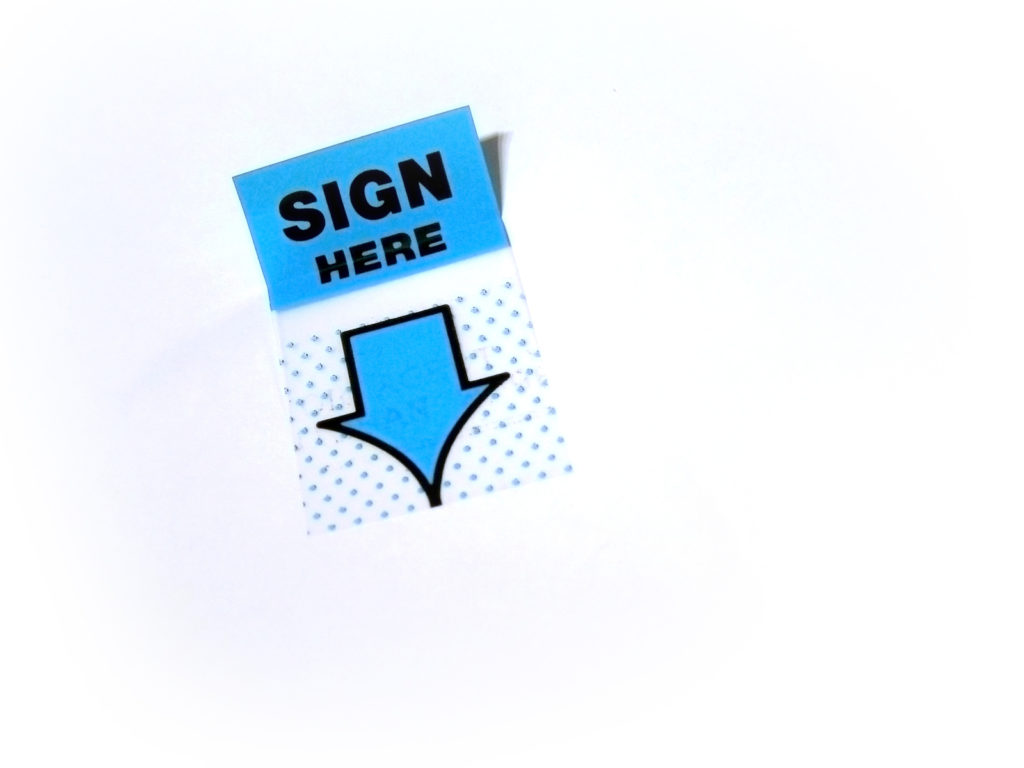 My lease document has a tendency to get longer each year as I learn from my mistakes or hear horror stories from fellow landlords. The lease is one of your most important tools to protect you and your investment but it is more than that. It is also is a tool that can help you reduce tenant turnover costs.
How you craft and communicate the lease provisions to your tenant can help set you up for a mutually respectful relationship. Be sure to set expectations for your new tenant by taking them through the lease provisions one by one at the signing. This will also translate into a happier tenant and reduced turnover.
Your lease should be as clear as possible. It should spell out your expectations of the tenant and the implications of violating those expectations. But your lease should also be fair. Put yourself in your tenant's shoes. Do any of the provisions seem excessively restrictive or unfair? If so, there is a good chance that not only will you create animosity between you and your tenant, but you will also risk having the provision deemed void by a judge.
Writing a great lease is not easy. You should seek professional guidance if you are just starting out. Don't just download any lease you find on the internet. Your lease needs to be customized to your local laws and norms. There are a number of services that offer customizable leases such as EZLandlordforms which offers fully customizable forms prepared and reviewed by legal professionals. Always have a local professional review your first lease or every few years to ensure it's current with local laws.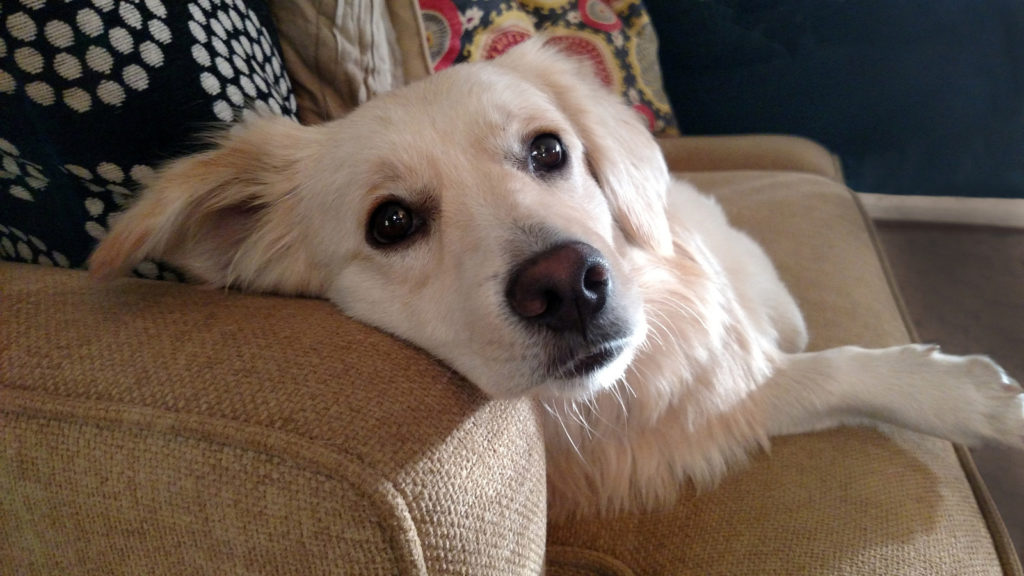 A word on pets. Whether you allow them or not, your lease needs to specifically address your pet policy. Here is a guide to writing a Pet Lease addendum to learn more about this tricky issue for landlords.
Other clauses every lease should include:
Late Fees – when do they kick in and how calculated
Severability – whole lease is not void if any part is deemed void
Joint and Several Liability – each tenant is jointly responsible for the entirety of the contract
Subleasing – will you allow it or not
Right to entry – conditions under which landlord may enter the property
Responsibility for repairs and maintenance – who is responsible for which repairs
Here's a great article with tons of tips on how to create a rock solid lease from the Reluctant Landlord.
Move In Process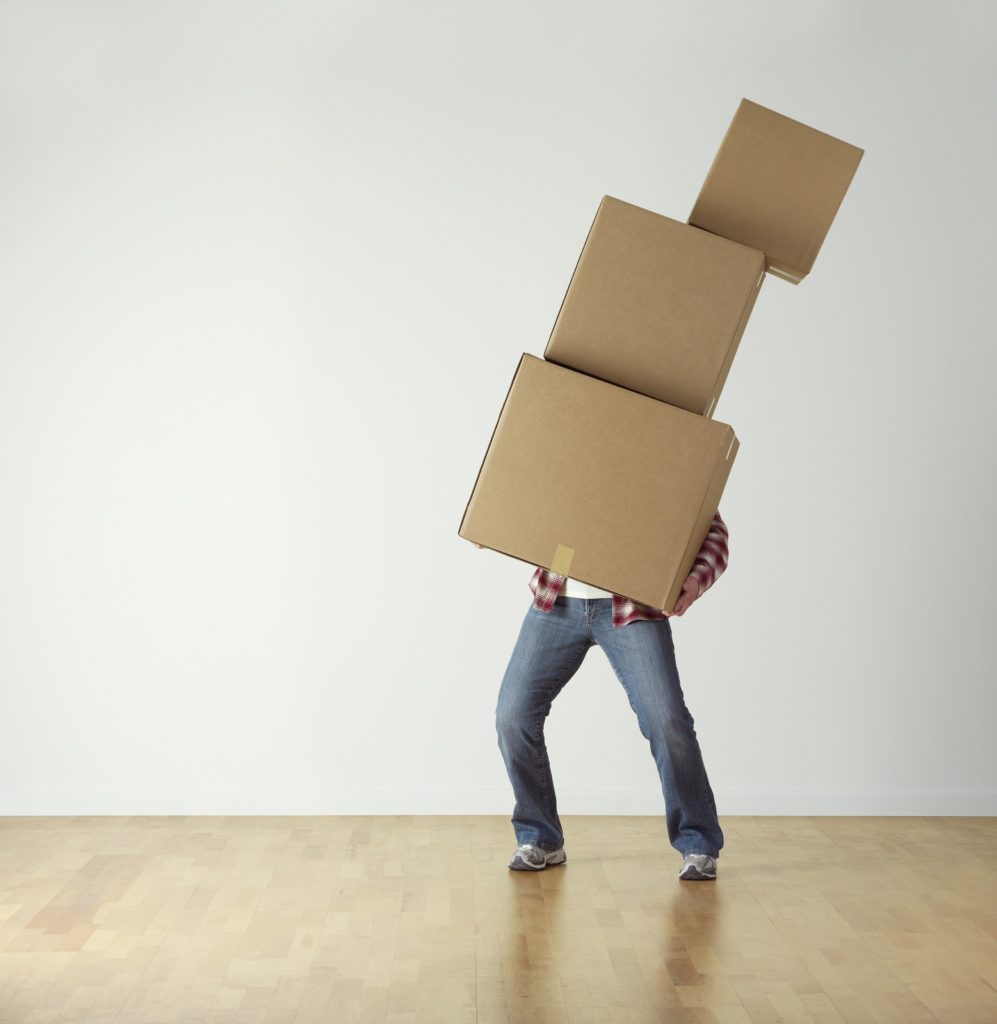 You've found a qualified tenant and created a lease that protects your investment. Now it's time to complete the cycle and help your new tenant move in.
It's a good idea to send a letter with move in instructions to all new tenants. It should specify the agreed time of move in and any requirements they need to comply with the move in process.
Also require movers to have insurance if they use a professional service. If applicable, stipulate the move in rules for condos to ensure they fully comply with them (Condo Associations often have numerous rules about moving in/out). Make it clear that if they violate these rules then they agree to pay the association fines (include this in your lease terms).
Once the move is complete, it's necessary to perform a final inspection. Compare the condition after move-in with the condition it was in after you completed the make ready fixes. Any damage incurred between then is on the tenant at this point. Prepare a move in condition report and have your tenant acknowledge it by signing and dating the report. This will become your record of the condition of the property once the new tenant has taken possession. Send them a copy for their records.
Cost Drivers of Tenant Turnover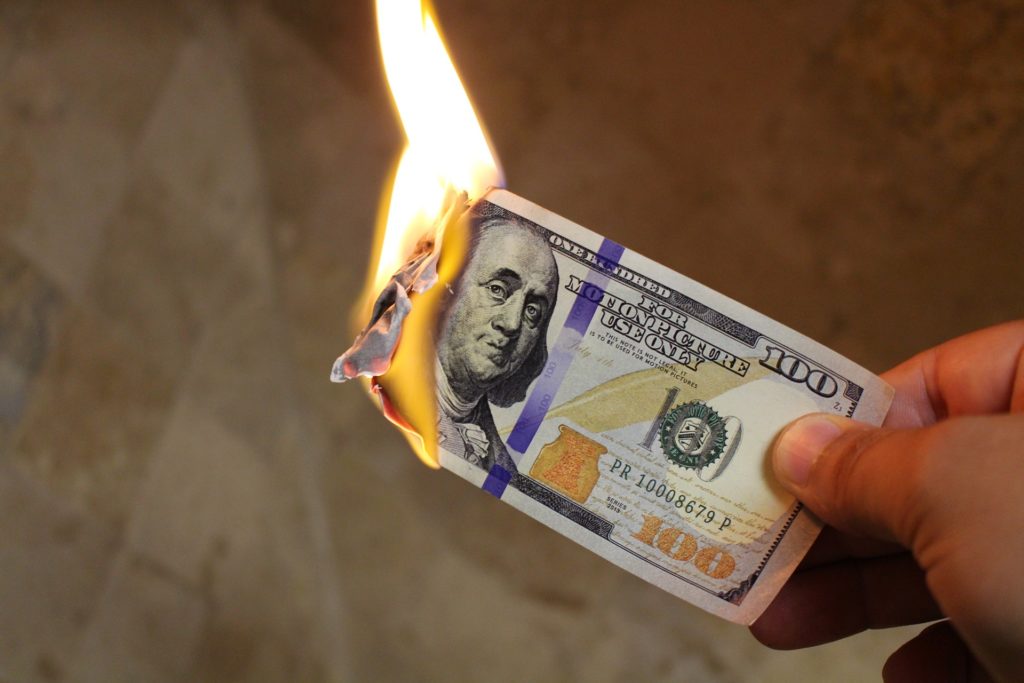 Now that you are familiar with the tenant turnover process, let's talk about how these costs can quickly add up and significantly reduce your cash flow.
The average cost of a tenant turnover runs anywhere between $1,500 and $2,500 or more depending on market and size of unit. At this level, tenant turnover costs are likely one of your largest expenses, right up there with mortgage interest and property taxes. Here are a few things to watch out for because they will drive these costs up even higher. 
Extended Vacancies 
Pricing your rental just right is the key maximizing revenues and minimizing vacancies. Too high and your unit will sit empty while you incur utility, property taxes and mortgage interest expenses.
Let's use a typical rental as an example. Assume you have a rental that will rent for $1,000 per month but you price it at $1,100. You get a few showings but no offers. After 4 weeks you take the asking rent down to $1,000. Voila! You find a qualified tenant in no time.
Here's what your financials will look like vs. if you had just set the rent at $1,000 in the first place.
| | $1,100 Rent w/ Price Cut to $1,000 | $1,000 Rent |
| --- | --- | --- |
| Months Rented | 11 | 12 |
| Gross Rents | $12,000 | $12,000 |
| Less Vacancy | ($1,000) | ($0) |
| Net Rents | $11,000 | $12,000 |
| Less Operating Expenses | ($6,000) | ($6,000) |
| Less Mortgage Interest | ($3,600) | ($3,600) |
| Net Income | $1,400 | $2,400 |
| Net Income % Net Rents | 12.7% | 20.0% |
Your operating expenses and mortgage interest are fixed in the short term so the $1,000 in rent you failed to collect lowered your profit dollar for dollar.  Not only did you lose $1,000, but you also probably lost some hair worrying about the vacancy and the bills. Setting your rental price too low isn't much better. You will rent it fast but you will be leaving cash on the table. Cash that can be used to reinvest back into your business.
Setting the rent just right will maximize your profits. As a new landlord it can be hard to know where to price your rental but with experience you will know how to assess your rental vs. the competition and price it accordingly. Start with Zillow, Craigslist and Rentometer to gauge the going rate in your market. Then dig deeper and compare the competition across the amenities that matter to your target market. Rent price is just one factor in determining the VALUE of your rental relative to the competition.
For a more sophisticated approach, you can try the Rent Analysis tools from Rentalutions and Cozy (same vendor supplies to both). For about $20, you will get a very detailed competitive analysis and a recommended rent price. Rentalutions offers this analysis for free if you sign up today.
Pricing is both an art and a science. Here's a good article from Rentalutions if you are interested in learning more.
Excessive Damages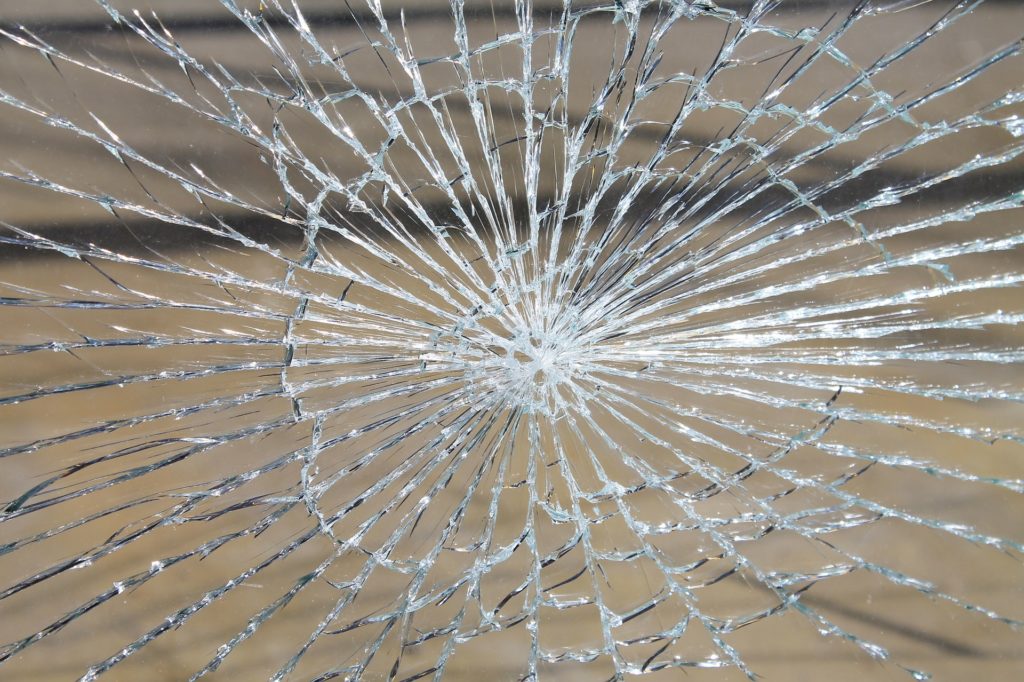 As a landlord, part of your job is assessing what is normal wear and tear versus what qualifies as damage. You are not allowed to charge a tenant for what is considered normal wear on the rental. This usually means standard damages like holes in walls from hanging pictures, random smudges on paint and normal carpet wear cannot be deducted from a security deposit. Instead, you should be earmarking 10-15% of rents to cover these normal expenses.
Damages, however, are different. Damages are due to a tenant's abuse, accident or negligence. While these costs can be charged to a tenant, often times they can amount to more than the typical security deposit. Instead, you will need to go after your tenant in small claims court to recoup the extra expenses with no guarantee of collecting even if you prevail in court.
Here are some examples of excessive damages and their potential costs.
| Damage | Potential Cost |
| --- | --- |
| Broken Screen | $20 / Screen |
| Drywall Hole | $100 - $300 |
| Pet Stains in Carpet | $100 - $300 |
| Gouged Wooden Floors | $1,000 - $2,500 |
| Countertop Damage | $200 - $500 |
| Excessive Debris | $100 - $350 |
| Hole in Door | $100 - $325 |
| Clogged Drain | $100 - $300 |
| Broken Ceiling Fan | $150 - $350 |
| Broken Cabinets | $150 - $500 |
The above costs were based on Homeadvisor True Cost Guides.
Your best defense against excessive damages is to properly screen your tenants. Talk to the previous two landlords. Did they have to deduct damages from the security deposit? Does your prospective tenant have a judgment against them for previous rental damage? In addition to proper screening, regular inspections will help you prevent minor damage from becoming major damage.
Evictions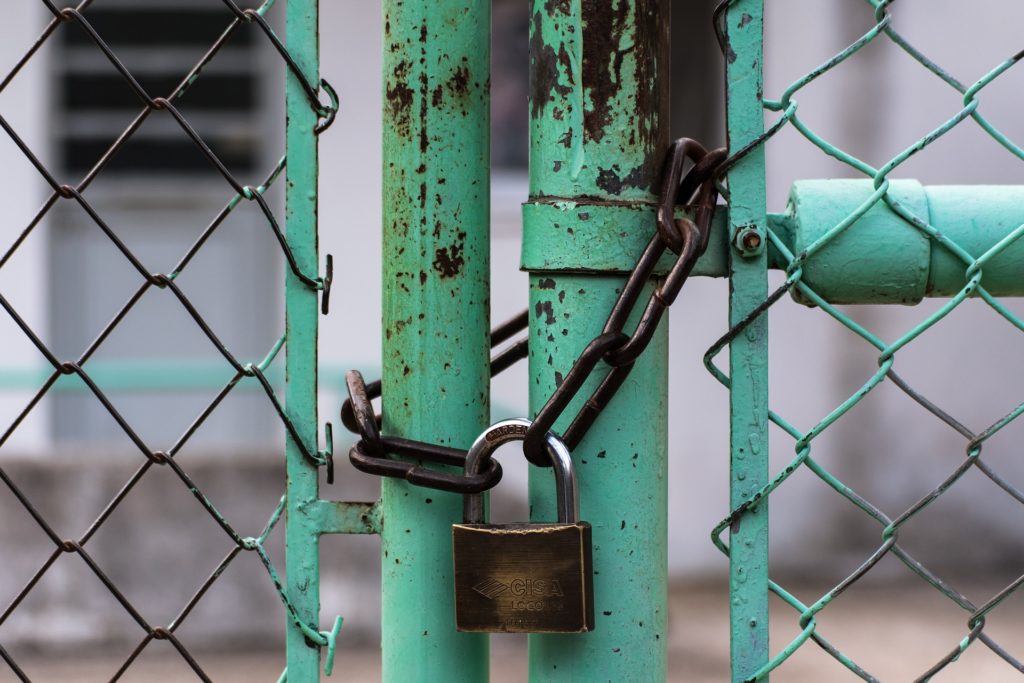 As expensive as excessive damages can be, evictions can be much worse and cost upwards of $5,000 or more according to some estimates. The eviction process can often trigger damage from angry tenants, compounding your expenses.
But you can't just kick out a problem tenant. You need to have a good reason.
Grounds for Eviction
Some common reasons for evicting a tenant include:
Failure to pay rent
Tenant refuses to leave after lease ends (holdover)
Material lease violation
Illegal activity
Property damage
Owner moving in (special requirements apply)
Property safety violation requiring remediation
The eviction process is specific to every state. You must know and follow the process precisely. Failure to do so can start the whole process over again and cost you more time and money. Always hire a professional if you are not sure how to proceed.
Similar to avoiding damages, your best defense against an eviction is to prevent one altogether. You can do that with a thorough screening process which you should follow every single time.
Cash For Keys
Another way some landlords avoid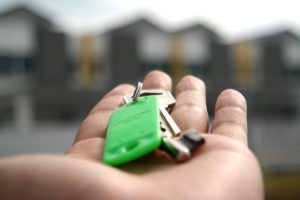 the time and expense of an eviction is to offer "cash for keys." They essentially offer a non-performing tenant some cash to move out quickly. While this may work for the landlord, it encourages professional tenants to take advantage of the system. Do your fellow landlords a favor and do not offer cash for keys.
Alternatively, consider offering a revised payment schedule. If you believe you really have a good tenant who has simply fallen on hard times but will get back on their feet again soon, this could be a win-win.  It could potentially avoid the extra time and cost of an evection and save your tenant an evection on their record.
If the setback is truly temporary, you can find yourself with a very loyal tenant in the future. However, beware of excuses. If it sounds like an excuse it probably is and you should start the evection process immediately.
Tips for Minimizing Eviction Costs
Accepting a partial payment could waive your rights in the eviction process. You will have to start the eviction process all over again to collect the remaining balance.
Don't hesitate to file the notice to Pay or Quit immediately after rent is late. The same is true for Notice to Cure or Quit. File immediately after finding a violation. Learn more about Pay or Quit notices.
Follow your local laws flawlessly. Any deviation from the proper procedure can cost you time and money.
Don't try this alone if it's your first time. Hire a professional to ensure you follow the proper procedures and avoid extra time and cost.  Consider it an investment in your landlord education.
Keep meticulous documentation including leases, rent collected, notices given and communications with tenants.
Use certified mail to deliver notices
Do not self-evict by changing locks, shutting off utilities or removing possessions. You can be sued for this.
Be respectful and keep an open dialog with your tenant during the process. Help them understand that you don't want to force them out but need to collect what is owed. Keep things civil and you might just avoid some spiteful damage like pouring concrete down the drains. It happens!
Marketing Costs
Isn't marketing all done online and virtually free now? Yes. You can reach a lot of tenants these days through online portals such as Zillow, Carigslist, HotPads, etc. But you need to consider your local market and your target tenant. Not everyone is looking online. You might have more luck using a local supermarket bulletin board in some markets.
Regardless of which marketing tool is best for your rental, here are some costs you may encounter.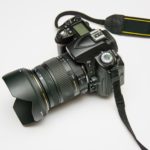 Professional Photos  ($150 – $250)
Take professional photos. Do not list your rental until you have good photos. Most tenants review properties within the first 48 hours of posting. You lose a lot of potential tenants if you do not have high-quality photos soon as you list your rental.
Realtor or PM Commission ($500 – $1,000 or more)
Real Estate agents or property management companies typically charge between 1/2 to one full months' rent commission. On a median rental price of $1,000 that can easily reduce your annual profits significantly. Of course, they don't get paid if they don't find a tenant. In some markets, it's common for the tenant to share some if not all of this cost.
Referral Fees ($100)
If you have a wide network of friends and family, you can often find a quality tenant with a referral program. Offer friends, family and even the current tenant $100 for a qualified tenant who signs the lease. This can save you time and money!
Classified Ads ($50 – $100)
In some markets it may be more desirable to use a traditional classified ad. You always want to be listed where your tenants tend to look for rentals.  Make sure the readership of the local newspaper is hitting your target market before you place a classified advertisement.
How to save money on tenant turnovers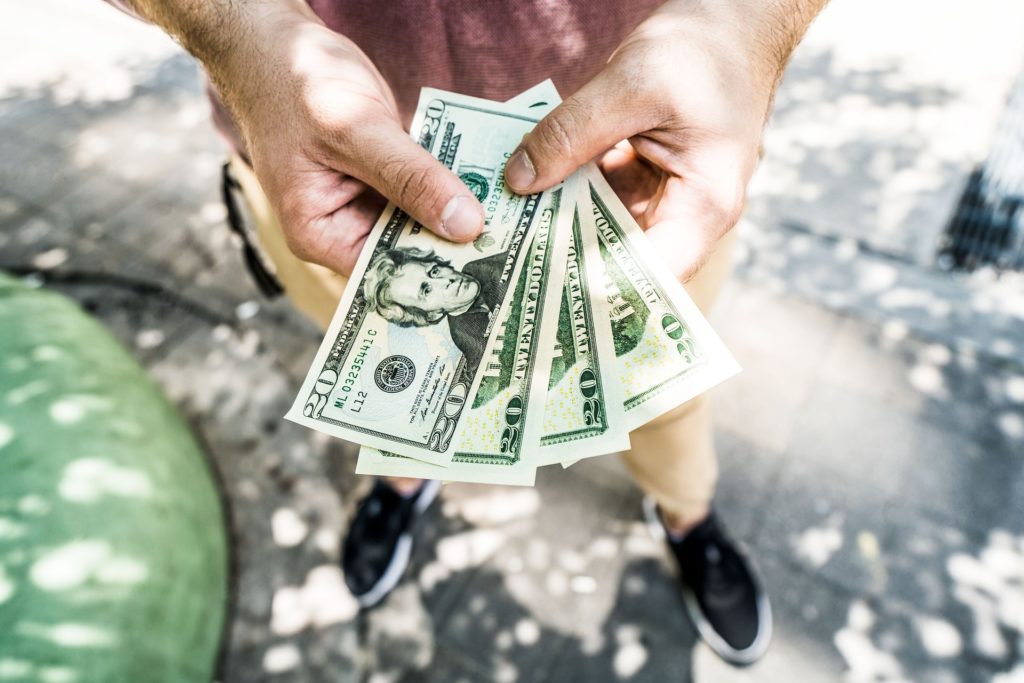 Now that you understand the overall tenant turnover process and some of the major cost drivers, here are some tips that will help you save money on your next tenant turnover.
Avoid the Turnover
Of course the best way to save the money on a tenant turnover is to avoid it altogether. Consider a rent reduction if market conditions warrant an adjustment. Have the market dynamics changed since you last signed the lease? Don't give your tenant a reason to look for a cheaper rental. You will still incur the turnover cost and end up at the lower rent anyway if they do move out.
Reduce Vacancies With Incentives
Do you have a Property Manager finding your tenants for you? If so, set up an incentive system for them to keep the property at maximum occupancy. Property Managers are actually encouraged to allow tenant turnover because they get a commission on placing a new tenant and make money on the repairs in between tenants.
An incentive structure can change their motivation. For example, offer to share the profits on units where they keep the occupancy rate above 95%. Split the rent on the extra 5 percent 50-50. On a $1,000 per month rental that amounts to a $300 bonus which can quickly add up on a sizable portfolio. You could also consider a retention bonus whereby the PM receives $250 annually if a tenant renews a lease. Either way, these small incentives are much less costly than a full tenant turnover.
Price Just Below Market
Ironically, a great way to make more money is to charge a little less than market rents. If you have a competitive rental priced just under market rents, remind your tenants when it comes time to renew the lease. They will have no problem accepting a $25 to $50 rent increase if the market conditions warrant an extra $100.  Not sure what the market rents are in your area?  Here are 5 of the best rent estimate tools I've found.
Attract Long Term Tenants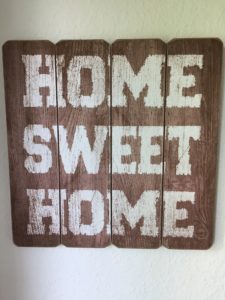 Long-term tenants save you money in the long run. Families with young children in school tend to stay where they are longer. Create a rental that attracts this type of tenant. Advertise the fact that your rental is within walking distance of great schools or that you have a fenced in yard with play set. Talk about the local attractions a family might enjoy in your neighborhood.
However, you cannot discriminate against prospective tenants on the basis of familial status. This means you can't advertise a preference such as "great for families" but you can advertise the amenities and features that might attract such a tenant. But if an otherwise qualified applicant comes along, you cannot deny simply because they don't have kids. Here's a good article from FindLaw to learn more.
Use Multi-Year Leases with Built-In Rent Increases
Some landlords use multi-year leases with built in rent increases. Building in a 2 or 3% increase creates a level of certainty for the tenant while ensuring the landlord's profits won't completely erode with inflation.
Personally, I am not a fan of multi-year leases because I do not want to be tied to a tenant or property too long. Circumstances and people change. I may want to sell my house to an owner-occupier and having a long-term lease makes the property less marketable. Also, even the best tenants can become problems down the road. Proceed with caution if you choose this option.
Do a Mini-Turnover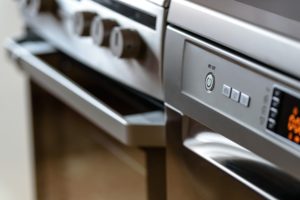 You don't have to wait until a tenant moves out to make needed capital repairs. If you have a flexible tenant and a unit that needs an upgrade, you can potentially make the repair while they are in the home. This will keep your tenant happy and save you vacancy time later when the tenant does ultimately have to move.
You may also be able to raise the rent a little too! Time the upgrade to coincide with the lease renewal. If the upgrade brings value to the unit (e.g., replacing bedroom carpets or new appliances), you can possibly charge a little bit more in rent and take the sting out of the rent increase for your tenant. Just be sure to keep your rent just below market so it is a win-win for you and the tenant.
Save on Tenant Turnover Repairs
Rekey Locks Yourself
Landlords are required to change locks after every tenant. Doing this yourself can easily save you over $100 per unit. Make it easy on yourself and use a rekeyable lock like the Kwikset Smart Key system. Kwikset SmartKey Combo Pack
.
I've been using these for years and simply recycling random keys. It's saved me over a thousand dollars at this point.
Replace Incandescent Bulbs with LED Bulbs 
Sylvania makes the some of the best-rated, dimmable LED bulbs around. With 11,000 hours or about 23 years of use, this may be the last time you need to replace a 60w bulb. SYLVANIA, 60W Equivalent, LED Light Bulb
Repair or Replace Screens Yourself
Screen damage is typical especially if you rent to tenants with pets. Don't pay someone to do this very simple repair. Watch this YouTube video instead and DIY next time. Invest in a spline tool if you have a few repairs to make. The ones that come with the kits aren't that great. ADFORS Screen Tool
For small holes, you can use an adhesive screen patch like this one below. Screen Repair Tape
Ditch the Carpet
Carpets will only last about five years or so and they look worse and worse for each prospective tenant potentially lowering the rent you can collect. At approximately $1,200 to $1,400 for a typical rental, this is a big expense every few years. Plus you have to clean the carpets in between tenants costing another $150 – $300 annually.
Invest in a laminate floor instead to avoid this cost and upgrade the look of your rental. Laminate planks are easy to install, durable and affordable. Repairs don't require replacing the whole floor. You can swap out planks as needed.
I recently replaced old carpeting with TrafficMaster Hand Scraped Saratoga Hickory Laminate floors for only $0.99/SF. TrafficMASTER Handscraped Laminate Flooring
. I also used Roberts Airguard Underlayment with Microban
to dampen the sound and protect from moisture. You can see how it looks below.  Now I don't have to worry about replacing the carpet in a few years.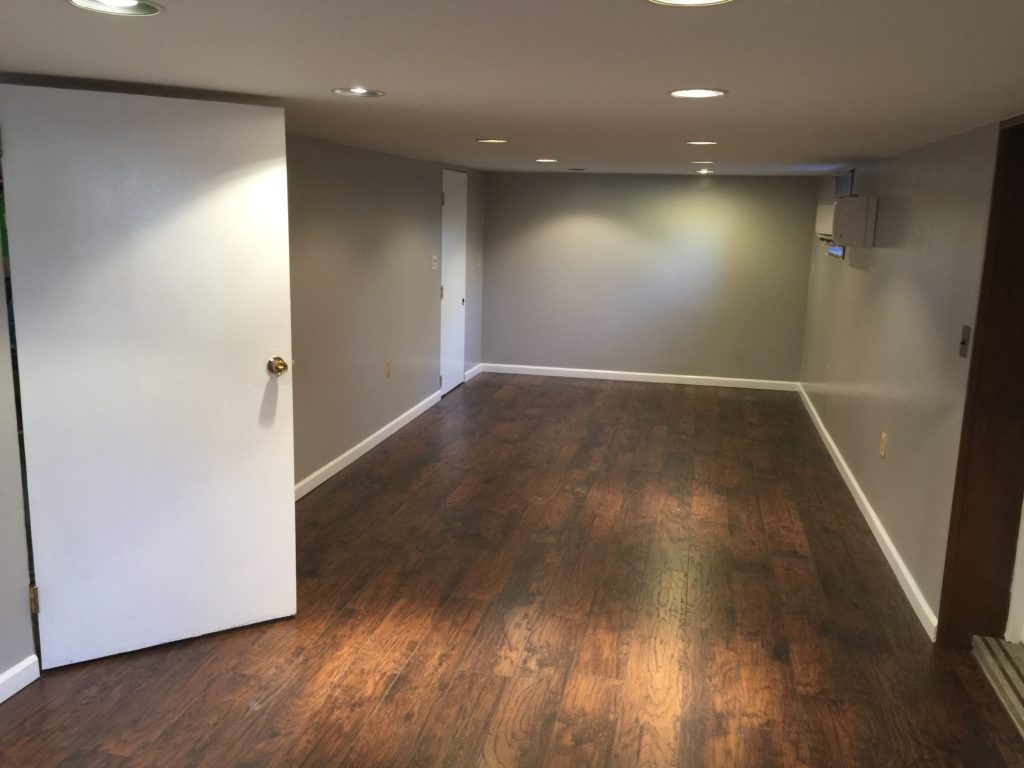 DIY Painting
Rentals should be painted approximately every two years. You can get by with a touch up or just painting a room or two in between tenants if the previous occupant was careful. After two tenants or two years however, the wear is too much and you start losing potential rental income.
Painting a typical 3BR/2BA will cost approximately $1,800 to $3,600 depending on paint, size and location. Whenever possible, I like to paint at least a room or two which can easily save me about $300 per room. I'm almost an expert at this point. Even if you aren't skilled in painting, it doesn't take much practice to get pretty good at it. Just watch a few YouTube videos and grab a brush.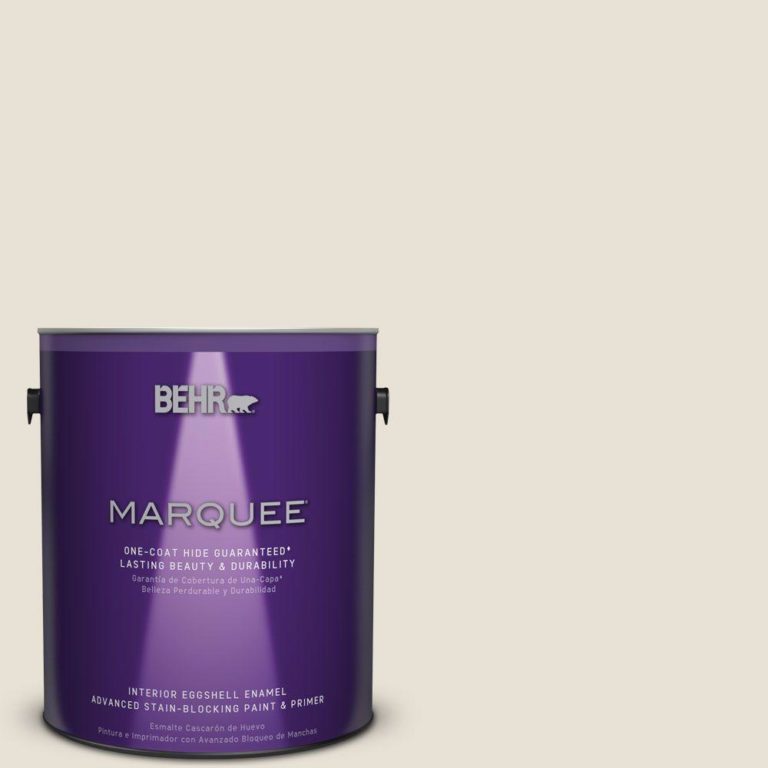 I prefer to use Behr Marquee Paint & Primer. It has the highest Consumer Reports rating for interior paints. At about $45 a gallon, it costs a little more but I find it to be well worth the extra cost. It covers better than most others so I can often get by with just one coat. It's low VOC too so I can paint one day and the tenant can move in the next.
If the price point is too high, your next best option is Behr Premium Plus at around $30 a gallon. This was the second highest rated paint in the most recent Consumer Reports ratings.
Always choose an eggshell or Semi Gloss finish so you can do light touch ups in between tenants if necessary. Flat paints simply don't allow for cleaning. You will need to repaint an area with scuffs if it is a flat paint.
Pro Tip – skip the blue tape and special edge tools. All the professionals find a good brush, a clean rag and a 5-in-1 painter's tool are all you need to paint straight edges quickly.
Here is the brush I always use. Keep it clean and it will last years. Purdy Pro-Perfect 4 Pack Paint Brushes
.
Also, no paint job should be attempted without a painter tool like the Purdy 5-in-1 Painters Tool
.  It scrapes, opens paint cans, helps you paint cleaner edges and much more.  You will kick yourself for not having used one before!
Small holes are fairly easy to repair. If you paint yourself you can do this yourself. You may need a small hole patch kit like this one: 3M Patch Plus Primer Kit
Any hole bigger than a few inches wide requires a little more skill and a back support is needed but it's still relatively easy to do. Here's another YouTube video to show how easy it is.
Preventive Maintenance
Always perform routine maintenance on your home systems like HVAC and Hot Water. It may seem like a good place to save a few dollars but in the end it will cost you more. Also, replace systems that are close to wearing out BEFORE a tenant moves in. You don't want to have to reimburse them for their troubles when the heat goes out in January and you can't get a new furnace for three days.
Here's a great guide to the useful life of most items found in a typical home from the International Association of Certified Home Inspectors.
Pro Tip – Always change the guts of your toilets in between tenants. Especially if you pay for water. It will save you money by preventing slow leaks and tenant calls. Fluidmaster All-In-One Toilet Repair Kit
Get Quotes

Finally, always get a few quotes for bigger jobs. This alone has saved me hundreds, even thousands! If you use a professional Property Manager they should do this for you on big jobs. It's amazing the range of quotes you can get. Be sure to insist on truly comparable quotes so you can make a proper decision. You can read about how I recently had to replace a central AC and what I learned in the process.
I use several services to get quotes for all sorts of jobs including Angie's List, Home Advisor and Thumbtack.
Angie's List is a paid service but I believe it helps keep the reviews reliable. They do offer a limited free service as well.
Home Advisor will match you up with up to four contractors for your job in your area. You can only choose among those that they match you with.
Thumbtack offers a wider range of jobs – like dog walking and HVAC repair. They also limit the number of quotes you will receive (up to 5) but like Home Advisor, I've found these professionals to be very competitive and professional.
Even if you have a go to Plumber or Electrician (and you should) it pays to periodically get quotes to keep them honest. If you use these services, stick with only one per project or you risk sending multiple requests to the same contractor as the networks are connected.
Conclusion
Tenant turnover can easily cost you thousands. Minimizing turnovers is a matter of knowing the process and retaining the best long-term tenants. Market to and screen for tenants who will pay on time for years to come. Set expectations for your tenants by going over the lease agreement in detail and maintain a respectful relationship.
Knowing how to keep tenant turnover costs down comes with experience. Understand the major cost drivers of tenant turnovers such as extended vacancies and excessive damages above the security deposit amount. Setting the right price and a thorough screening process are the key to avoiding these extra expenses.
Finally, when a tenant turnover does become necessary, follow the money saving tips above to minimize your costs.
Want More Money Saving Tips?
Sign up today for the AccidentalRental.com newsletter for access to more free money saving tips and tricks to being an awesome landlord!