Ready to take your rental property business to the next level with online rent collection? Not sure which service is best for you? I've removed the guesswork and compared the top online rent collection services in this head-to-head review.
What is online rent collection?
It's simply a system that allows tenants to pay their rent via ACH transfer, Credit Card, Debit Card or other online payment service such as PayPal. You are probably familiar with all of these payment methods including the ACH, which stands for Automated Clearing House.
ACH is a network of over 10,000 institutions that batch-process direct payments and direct deposits electronically instead of the old manual, paper method. If you ever had an employer deposit your paycheck directly into your bank account, it was via the ACH system.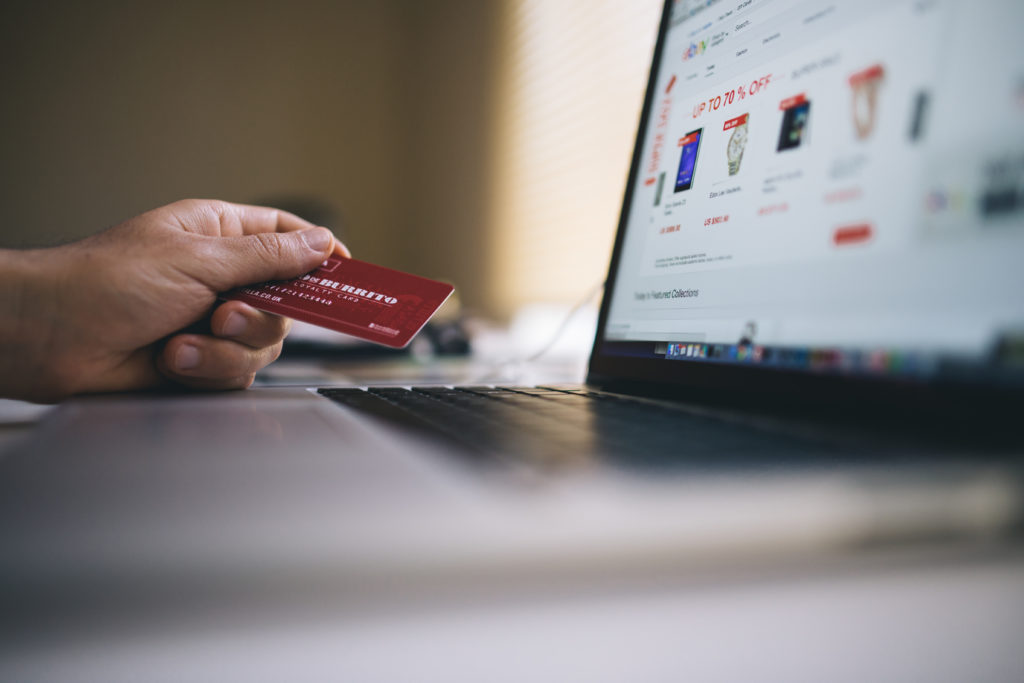 Do I Need Online Rent Collection?
People expect to be able to do everything online these days. We can bank online, buy groceries online and even find our perfect match online. Why not pay rent online?
If you are targeting younger tenants, you should know that according to one survey, over half of millenials have never even written a check. Everything is done online and on their phones. Try splitting a restaurant bill with a millennial and see how fast the Venmo app comes out.
Online rent collection services give your tenants a modern way to pay rent. It's easy for them and assures on-time payments for you. But is it easy to set up?
Is Online Rent Collection Easy to Set Up?
The steps to set up an online rent payment are pretty similar across the various services. Once they sign up for the service, your tenant will need to enter their US bank or credit/debit card information. Next, if using ACH, they will need to confirm their bank account information via a small bank deposit process. Finally, the tenant will set up recurring payments according to the agreed schedule.
What are the Benefits of Online Rent Collection?
No more late payments. Tenants don't need to worry about dropping a check in the mail. They simply set up an automatic transfer. I haven't had one late payment since I've switched my rentals to online rent collection.
Convenient for landlord and tenant. No more trips to the bank or dropping by the property to collect rent checks.
Competitive advantage. Standout from other landlords in your market and appeal to younger renters by offering a convenient, modern rent payment solution.
Rent Tracking. No need to track rents in an offline spreadsheet. Online rent collection services make it easy to see which tenants are paid up. Hint: all of them will be paid up!
Security. Financial transactions run through the ACH network rather than a paper check, which can be used to gather tenant bank account information.
Awesome! But are there downsides to online rent collection?
While the benefits of online rent collection far outweigh the risks in my opinion, you should be aware of some of the risks associated with the process.
Partial rent payments. This is the biggest risk of accepting online rent payments – or any other form of automated rent collection for that matter. There is really nothing stopping a tenant from making a partial rent payment. When deposited into your bank account, this is considered "accepted" and will reset the clock on the eviction process. However, there is a simple solution. Turn off the online rent collection process when starting an eviction procedure. Online rent collection services like Cozy allow landlords to turn off the lease to prevent inadvertent acceptance of partial payments.
Clawbacks. This is most likely when dealing with a tenant who paid by Credit Card. Maybe a tenant is upset at the end of the lease due to a disputed security deposit charge. A tenant could petition their credit card bank to investigate the charge as fraudulent leaving you out of pocket while the charge is disputed. Luckily, you are a smart landlord and have a bullet-proof lease in place right? If not, read Landlord Tip #17 for more on this.
Automatic lease renewal. Accepting rent payments automatically could put you in a situation where you have to allow a tenant to stay another 30 days because you accepted the next month's rent. Avoid this by setting the lease payment dates. Once completed, a new payment cannot be accepted.
Are all online rent collection services the same?
All online rent collection services are not created equal. While they all move tenant rent payments into your bank account similarly, there a lot of differences that matter when choosing the service that is best for you. This comparison chart and accompanying details below will help you decide which features are right for your growing rental business.
Cost Per Payment
Totally free with ACH
$2/payment (Tenant Paid) in Beginner Plan
2.9% + $0.30 (Tenant Paid)
$2.50/payment (Tenant Paid)
Deposit Time
4-5 Business Days
3 Business Days
3-4 Business Days
2 Business Days
Multiple Accounts
Yes
$24.99/month
Yes
Yes
Multiple Payments
Yes
Yes
Yes
Yes
Irregular Payments
Yes
Yes
Yes
Yes
Max Free Doors
Unlimited
1
75
Unlimited
Background Check
$24.99 or $39.99 Bundled
$20-$45 Bundled
$18.95-$35.00 Landlord Paid
$35.00 Bundled +$10 Eviction
Credit Check
$24.99 or $39.99 Bundled
$20-$45 Bundled
$35.00 via Smart Move
Landlord or Tenant Paid
$35.00 Bundled
Expense Tracking
Yes
Coming Soon
Yes
Not Available
Listing Syndication
Various
Various
Various
Various
Maintenance Requests
Yes
Yes
Yes
Not Available
Tenant Communication
Basic progress emails
Basic progress emails + Maintenance
Basic progress emails + Maintenance
Basic emails + Texts
Unique Feature
Tenant Credit; Renter's Insurance
Landlord Reference Check; Shareable Application; Yelp Maintenance Search
Automatic Late Payments; Maintenance Pro System
Fast Deposits; Listing Flyer
Rent Collection Costs
Aren't they all free? Isn't that the point of a free Online Rent Collection Service? The four services I reviewed are all free to the landlord, but only one service is free to both the tenant and the landlord.
Cost for Rent Collection
Cozy is free for both landlord and tenant if you choose to use ACH transfer.
Rentalutions charges your tenant $2.00 per payment for its free Beginner Plan. You can avoid this tenant charge if you upgrade to the Landlord plan for $9.99/mo.
Tenant Cloud charges your tenant 2.9% of the rent collected plus $0.30. That's a whopping $29 for every $1,000 in rent collected! This extra rent cost could put you at a serious disadvantage if you didn't pay the $9/month subscription to avoid this fee for your tenants.
TurboTenant charges the tenant $2.50 per payment.
Winner: Cozy wins this round for being truly free for both tenant and landlord.
Time to Receive Deposit
All four services claim to have different ACH processing times. TurboTenant claims to have a two-day processing time, significantly faster than Cozy and Tenant Cloud. The downside to using Cozy's totally free ACH transfer is that it can take a little longer than the other services to transfer. You can opt for Cozy's Express Pay feature to receive deposits in about half the time for only $2.99 per month.
I can attest for Cozy taking between 4-5 days for an ACH transfer. This hasn't been a problem for me. I simply have my tenants begin the transfer 5 days before the rent is due.
If you have had experience with any of these services, please leave a comment and let our readers know how long they take to transfer funds.
Time to Receive Funds
Cozy                         4 to 5 business days
Rentalutions             2 to 3 business days
Tenant Cloud            3 to 4 business days
TurboTenant              2 business days
Winner: TurboTenant lives up to its name on this attribute.
Multiple Deposit Accounts
As a landlord, you know that keeping good records is not optional. It's a must! That's why you have multiple bank accounts right? It makes record keeping much easier. All of these online rent collection services allow for multiple bank accounts to facilitate this but one service does charge for this necessity.
Multiple Bank Accounts
Cozy                         Free
Rentalutions            Available with Pro or better plan ($24.99/mo)
Tenant Cloud           Free
TurboTenant             Free
Winner: Three-way tie between Cozy, TurboTenant and Tenant Cloud
Accept Multiple Payments Per Unit
On the flip side, you also need to be able to accept multiple payments for each unit. This is true whether you are renting to roommates or to a family. Sometimes, tenants need to pay from different bank accounts. You want an online rent collection service that can accommodate multiple payments.
Multiple Payments
Cozy                         Free
Rentalutions            Free
Tenant Cloud            Free
TurboTenant            Free
Winner: Everyone's a winner!
Maximum Number of Doors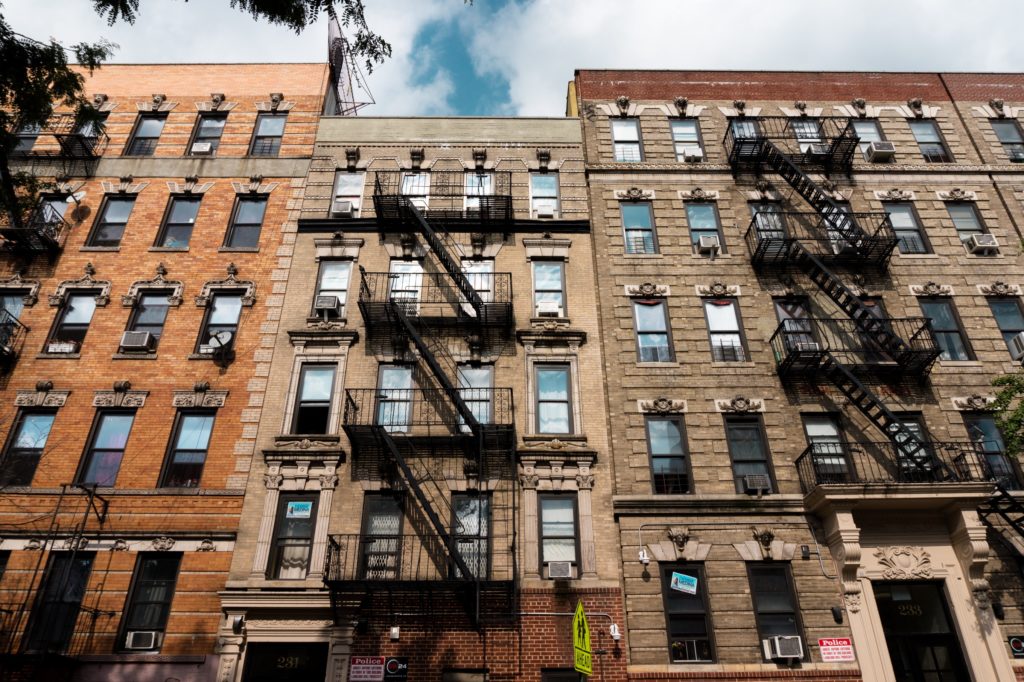 While all of these services are free for the landlord to use, some limit the number of units you can have ("doors") before they start charging the landlord.
Maximum Doors Allowed for Free
Cozy                        Unlimited
Rentalutions           1 (additional units $6 each per month)
Tenant Cloud          75
TurboTenant            Unlimited
Winner: Cozy and TurboTenant. We should all aspire to unlimited rentals.
Irregular Charges and Credits
Collecting rents on a regular basis is just one part of the business of being a landlord. Often we have to assess one-time or irregular fees such as dividing up a utility bill.
What good is an online rent collection service if you still have to collect for these irregular charges? These services get it. That's why they all have a way for you to charge your tenants irregular amounts through the service.
Irregular Charges
Cozy                         Yes
Rentalutions            Yes
Tenant Cloud           Yes
TurboTenant             Yes
Winner: Four-Way Tie!
Background Checks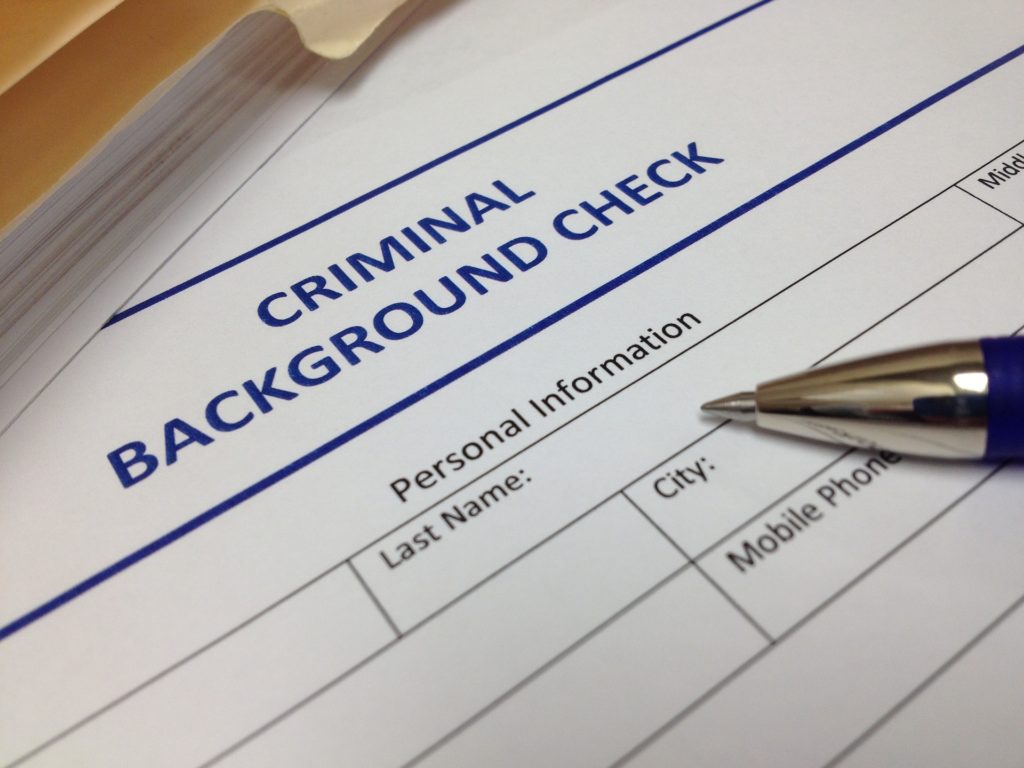 Screening for excellent tenants is arguably the most important skill a landlord can acquire. While there is no substitute for a formal system tailored to your business, these online rent collection services offer tools to help you find quality tenants and minimize tenant turnover costs.
It's important to know what source your online rent collection service provider uses to obtain background information on your prospective tenant. Not all background checks are the same.
Cozy uses Checkr for its background checks which include state and county criminal records search along with eviction history.
Rentalutions doesn't disclose on their website which provider they use for background checks. They do include criminal background check, public records, a public records search of past evictions, and an inquiries check.
Tenant Cloud background checks are run via Checkr or RentPrep. According to their website, the report includes SSN validation, address history, sex offender list, terrorist watchlist, national criminal search. Checkr doesn't publish pricing on its website. According to RentPrep's webiste, a basic report will cost $18.95 (landlord paid) but will not include a criminal search.
TurboTenant uses TransUnion for it's background checks and it claims to search over 200 million criminal records at the national, state and local levels. An eviction report will cost an extra $10.
Some online rent collection services offer discount prices for bundled Background and Credit checks. Below is a summary of their fees:
Background Check Costs
Cozy – $24.99 Background Only. $39.99 Background + Credit Check
Rentalutions – $20 – $45 depending on the reports chosen
Tenant Cloud – Minimum $18.95 via RentPrep (Landlord paid)
TurboTenant – Minimum $35 which includes Credit Report. $45 for Pro report with eviction report.
Winner: Cozy for both best price and more transparency in the background check process.
Credit Reports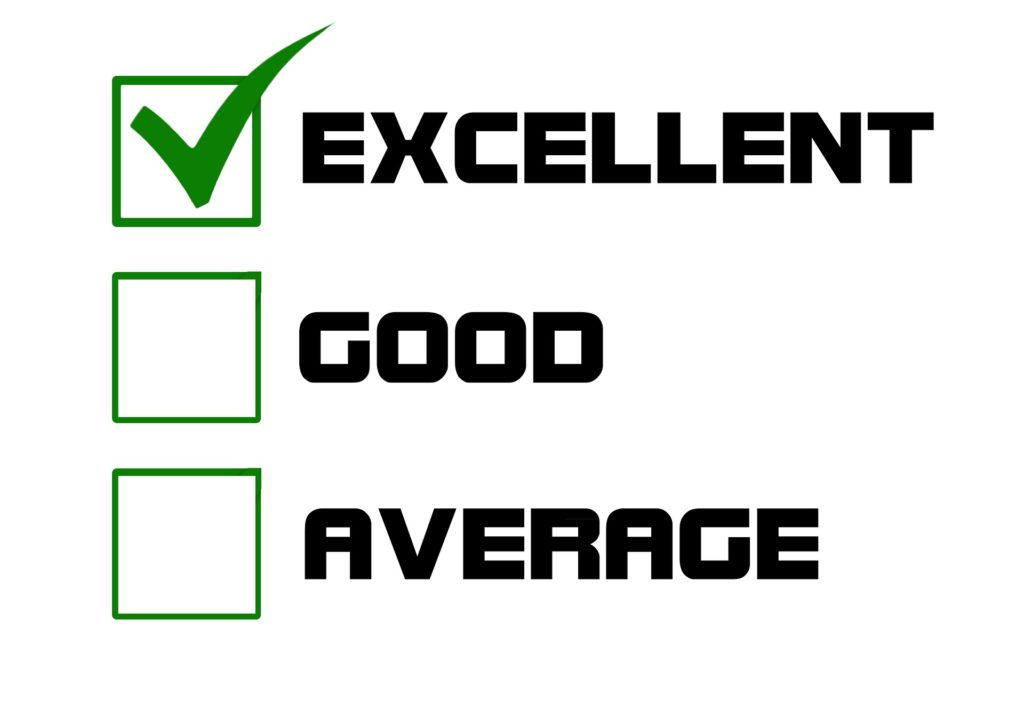 Screening tenants is not complete without a proper credit report. All of the online rent collection services reviewed here, except for Tenant Cloud, offer a streamlined process for getting an applicant's credit report through their system. Tenant Cloud says this feature is in the works.
Most services have partnered with one of the major credit reporting bureaus.
Cozy uses the Experian reporting system including its VantageScore. You can view a sample credit report on the Cozy website.
Rentalutions and TurboTenant use TransUnion. Here is a sample report from Rentalutions.
A word of caution regarding credit scores. Credit reports often come with an overall score to make it easier to compare applicants. It should be noted that not all credit scores are on the same scale!
The official FICO scale runs from 300 – 850. Each of the big 3 credit bureaus report credit scores differently based on the information they have on file. This means that the same applicant's reported FICO score is usually different across all three bureaus.
In addition, depending on the service you use, you may not even receive a FICO score. Many have moved to their own proprietary score like Experian's VantageScore.
Be very careful when reviewing your credit report to ensure you know what it means. Understand if you are looking at a FICO score on a 300 – 850 scale or something else. A 650 credit score on a 1,000-point scale is very different than a 650 score on an 850-point scale!
Credit Check Costs
Cozy –  $24.99 Credit Check Only. $39.99 Background + Credit Check
Rentalutions – $20 – $45 depending on the reports chosen
Tenant Cloud – Available Feb 2018 – Tenant or Landlord paid. Amount TBD)
TurboTenant – Minimum $35 bundled with Credit Report. $45 for Pro report which includes eviction report.
Winner: Cozy
Expense Tracking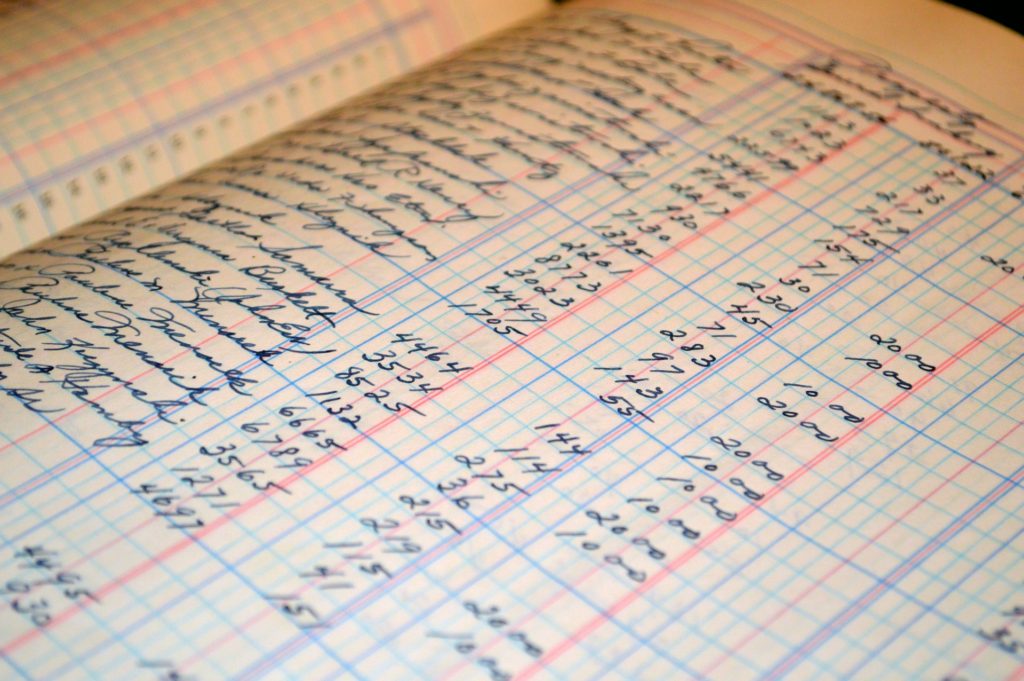 One advantage of using an online rent collection service is that it will help you keep track of rents collected for each unit. This basic feature is available across all of services reviewed. However, some services go beyond tracking rents and let you track all sorts of expenses so you can replace that spreadsheet you've been using. This can be a huge money saver come tax time.
Tenant Cloud lets you keep track of any expenses associated with the property. This includes payments made to vendors for maintenance for example. You can even enter historical transactions before you started using the service so you have a full record.
While this is more complicated than keeping an offline spreadsheet for you rental, you may find this useful come tax time to be able to run reports on your properties.
Cozy is looking to rollout this feature soon as well.
Edit December 2017: Cozy has introduced this feature. It is a very simple interface with many of the same features as Tenant Cloud's version but without the extra complications of managing "Invoices" and "Payments" or "Contacts." While it could still use some improvements, it seems to have the right balance of simplicity and utility that is perfect for the Accidental Landlord. 
Learn how to make the most of Cozy's Expense Tracking feature.
Expense Tracking
Cozy                         Available
Rentalutions            Coming Soon
Tenant Cloud            Available
TurboTenant             Not Available
Winner: Cozy.  To be reviewed again when Rentalutions roll this out too.
(Updated December 2017 when Cozy introduced its Expense Tracker feature)
Rental Listing Tools  
A vacant rental is a liability. Tenant turnovers cost thousands on average.  You need to make sure you can get your listing in front of as many prospective tenants as possible. Luckily, each of these free online rent collection services offers multiple ways to publish your listing so you can find your next tenant quickly. And they offer this service for free! They don't get paid until you start screening prospective tenants after all.
Related – How to Minimize Tenant Turnover Costs
Listing Syndication
Cozy – Create a listing you can advertise anywhere. Free syndication on Realtor.com and Doorsteps.com
Rentalutions – Create a listing in about 30 seconds according to the website. Click a button and it will be sent out automatically to sites like Zillow, Trulia, Hotpads, and Apartments.com.
Tenant Cloud – Free marketing website to list your property. Choose a layout, click a button and syndicate your listing to multiple services such as Zillow, Trulia and Hotpads among others.
TurboTenant – Create a listing and syndicate it out to dozens of sites including Apartments.com and Rent.com. It also provides a Craigslist posting you can upload. Like paper? It will create an old-school listing brochure for you too!
Winner: TurboTenant
Maintenance Requests
Every successful landlord understands the need to handle maintenance issues quickly. Small issues can turn into big issues if not addressed. Also, there is probably nothing more upsetting to tenants than unaddressed maintenance issues.
Some free online rent collection services have made this aspect of landlording a little easier with maintenance requests features. No more bouncing between messages from your tenant and maintenance crew when trying to schedule a repair! Use the tools provided by your service to help coordinate repairs.
Rentalutions allows tenants and landlords to create a maintenance ticket and communicate via the software. Upload pictures of the issue and document visual proof of the repair. It also gives you recommendations from Yelp depending on the nature of the issue. You can also turn off the maintenance request feature if you want.
Tenant Cloud takes maintenance requests even further and allows you to have local service pros bid on your project. You can interact with service pros on the system by leaving them messages such as "beware of dog in apartment." It also allows you to track project estimates and costs within the Maintenance system.  (Update December 2017)
Cozy (Added December 2017) introduced its Maintenance Requests feature late 2017. Its a simple and helpful tool with the basic features the other services offer including image uploading and documenting tenant interactions. Similar to the other services, it does have one major drawback. It doesn't allow for instant messaging with tenants. This makes it less useful in cases of emergencies.
Learn how to make the most of Cozy's Maintenance Requests feature.
Maintenance Requests
Cozy                         Available
Rentalutions            Available
Tenant Cloud           Available
TurboTenant            Not Available
Winner: Tenant Cloud. It offers a nice interface with the ability to coordinate with a Service Pro. 
(Updated December 2017 when Cozy introduced its Expense Tracker feature)
Tenant Communication  
Having a reliable way to contact your tenants is critical for landlords. Every online rent collection service reviewed incorporates automatic email notifications to remind tenants of upcoming payments. They also let the landlord know the status of their rent collections. There is nothing better than an email from your online rent collection service telling you that your rents are paid!
What about other communications between landlord and tenant? As mentioned above, maintenance requests are another common landlord-tenant communication need. Rentalutions and Tenant Cloud each provide this in their service. This feature will be coming soon for Cozy.co users too.
TurboTenant also allows you to send text messages to prospective tenants via their TurboText feature as well as maintain tenant contact information.
Tenant Communication
Cozy – Basic emails status updates on applications, rents, etc. Maintenance Requests coming soon.
Rentalutions – Basic emails status updates on applications, rents, etc. Plus Maintenance Requests and Lease Agreements.
Tenant Cloud – Basic emails status updates on applications, rents, etc. with some bonus features but some are still in progress
TurboTenant – Basic emails status updates on applications, rents, etc. Text messaging available to send applications to prospects.
Winner: Rentalutions. To be revisited once Cozy introduces its maintenance request feature.
Unique Features  
Each of the free online rent collection systems all cover the basics of setting up and collecting rent payments from tenants. How do they set themselves apart? Below is a list of cool and unique features offered by each of the services.
Cozy
Build Credit – Tenants can build their credit history by opting into its reporting feature through Experian RentBureau.
Rent Analysis Report – Cozy will help you make sure you set the "Goldilocks" rent by providing a comprehensive rent analysis with comps, trends and estimated vacancy rates. For only $19.99, it's a great way to be confident you set the right price and maximize your rental profitsEXCLUSIVE SAVINGS!  I'm excited to announce that I've partnered with RentRange to provide big savings for the Accidental Rental Community! Simply enter the code AR25OFF when you create your account and you will get 25% off the direct price of a RentRange report. Instead of $19.99, you will only pay $10.52 for the exact same report!
Renter's Insurance (Rolling out state by state) – Tenants can purchase and report their renter's insurance policy through Cozy. Every landlord should require their tenants to carry renter's insurance. This is a great way to help protect both landlords and tenants alike. Cozy just made it that much easier!
Document Management (Coming Soon) – Cozy will soon be adding new document uploading and document signing capabilities
Rentalutions
Shareable Applications – rejected tenants can use the Rentalutions application and screening reports to apply for other rentals so you can pitch this as a one-time application fee for the tenant
Automatic Landlord reference checks – Rentalutions will automatically email previous landlords for references although it might be best to follow up with the previous two landlords yourself to ensure they are legit (verify their ownership via public records whenever possible).
Custom lease form – Upgrade to the Landlord Plan ($9.99/month) or higher to be able to customize your lease. Don't bother with a standard template. Spend the extra amount to customize it if you want to have the conveinence of having all of your documents on one service.
Handy Man Maintenance Requests – You can initiate and track maintenance requests in the free plan but you need to upgrade to the Landlord Plan if you want to assign the tasks to your handy man.
Rent Analysis Report – same as Cozy's (via RentRange) for the same price ($19.99)
TentantCloud
Automatic Late Payments – Set the system to automatically charge late fees after the grace period has expired. Choose from various fixed or daily charges. Be sure the fee structure complies with your local laws.
Mobile App – available for Android and itunes. While it boasts a ton of features, there aren't enough users yet to see reviews.
Maintenance Portal – As mentioned above, Tenant Cloud's maintenance feature could be a game changer but it's still a work in progress. You can still initiate and manage requests but it's unclear if there are enough service pros in the network to be of much use. I can't picture my handyman signing up for a TC account any time soon.
TurboTenant
Professional Flyers – perfect for wallpapering the telephone poles or handing out during an open house. Sometimes Old School is still the best school.
Fast Deposits – Two business days for free. Can't be beat.
Rent Analysis – Powered by Rentometer. Similar to Cozy and Rentalutions but not as comprehensive.
User Experience
I have been using Cozy for a little while now so I thought it only fair to sign up for the other free online rent collection services to see how easy it is to use. Here are some quick observations:
Cozy
Simple and intuitive interface
Dashboard with icons to access Properties, Leases, Applications, Bank information with one click
Customizable date range for downloading payment history
Step by step listing guide
Rentalutions
Simple and intuitive interface
Dashboard with numbers at a glance
One-click downloadable reports such as rent roll and tenant list
Gives you a Redfin property estimate once you input your property
Listing comes pre-populated with basic info from public records
Customizable Amenities for your listing
Refer a friend program (Free rent anlysis for them, bonuses for you!)
Tenant Cloud
Sign up with social accounts
Free 20 minute personal demo session upon sign up
Comprehensive Dashboard with tutorials at your fingertips
Adding a property is simple
Add reminders to properties
Nice calendar feature to see upcoming events
TurboTentant
They email you a "getting started" guide upon sign up
Visual dashboard with tiles for Properties, Applicants, Tenants and Payments
Setting up a property is essentially setting up a listing. You may not be ready for this yet and just want to collect rent. You can fill in only necessary fields and save the rest for later.
Turn on listing and start accepting applications with a toggle of a couple of buttons
Must manually enable online payments and invite tenants to pay online
Conclusion
And the winner is…Cozy!


Cozy is the overall winner for me. Free online rent collection means free to both tenant and landlord. I don't want to be at a disadvantage by having to charge my tenants to pay the monthly rent. Plus, with the upcoming features Cozy will be rolling out soon such as Renter's Insurance, Maintenance Requests, Expense Tracking and Document Uploading, it will be everything an independent landlord like myself should ever need.  Click the logo above to get started.
For more about Cozy, check out my Comprehensive Review of Cozy Services and the one by Norm at Ridinkulous.net with great visuals and a humorous overview of the entire experience.
Rentalutions, Tenant Cloud and TurboTenant each have a lot of great features. Some features are superior to Cozy so you may find your decision swayed by some of these extra features. But for me, these extra features are nice-to-have and not necessities.
However, if you are looking for a service that does more than just online rent collection then:

Rentalutions might be right for you if…you also need a system to track maintenance requests and repairs. Click the logo above to get started.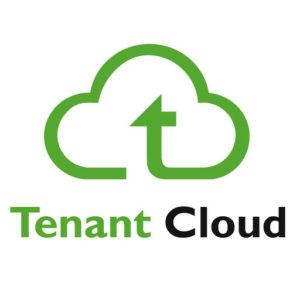 Tenant Cloud might be right for you if…you want a service that charges automatic late payments on their free plan. Click on the logo above to get started.

TurboTenant might be right for you if…you want your deposit as fast as possible but don't want to pay extra for that feature.  Click the logo above to get started.
Regardless of which free online rent collection service you choose, you will wonder why you haven't used one of these services sooner. Set yourself apart from your landlord peers by offering online rent collection. Start attracting better tenants and minimizing late payments.
Sign-Up For Your FREE Guide To Cozy Expense Tracking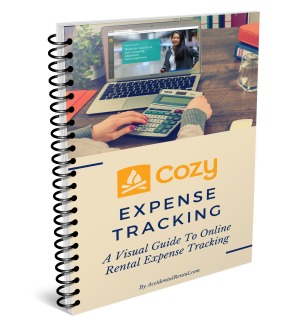 Sign up today for the monthly Accidental Rental newsletter for instant access to the visual guide to Cozy's Expense Tracking Feature. It will guide you step-by-step on how to properly track online rental expenses and save money! Use the sign-up form below to get your free copy now.
Note:  All product and company names are trademarks™ or registered® trademarks of their respective holders. Use of them does not imply any affiliation with or endorsement by them.