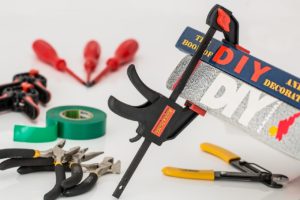 If you are thinking about becoming a landlord but aren't sure you want the hassle of managing your own property, here are a few reasons to consider a DIY approach before hiring a rental property manager.
Lower operating costs
Managing your rentals yourself provides a significant boost to your cash flow. Property Management (PM) fees vary according to services performed and number of units managed. Typical fees for range from 6-12% of rents plus expenses. This can mean the difference between negative and positive cash flow.
Managing a well-maintained rental unit is easier than you might think
I only have a few properties in good condition so there really are not that many things to do on a daily basis. Most activities occur during transitions including walk-through, setting up tenant security deposits, painting, cleaning, etc.
Finding long-term tenants reduces turnover costs and efforts significantly. Occasionally you will have to tend to the odd repair. The key is to maintain your rental unit in good shape to keep repairs to a minimum. If your rental has old HVAC, appliances and plumbing systems, consider an upgrade to avoid untimely and costly repairs.
Valuable learning experience
Managing my own properties gives me valuable experience. I am not that handy but I can manage the basics such as minor plumbing, painting, etc. However, I outsource the big jobs to the professionals. Because I directly deal with contractors and professionals, I know what typical jobs cost and the work involved. I know what a fair estimate should be and can avoid overpaying for services.
When it's time to hire a rental property manager, I will be in a much better position to select a good one. Having managed my units directly, I know what type of work is involved and what needs to be done on a daily basis.
Tips for the DIY rental property manager:
Have at least two handymen on call ready to take care of any issues.  Be sure to share the contacts with your tenants.
Carry a spare set of keys.  You will occasionally need to visit your rental on short notice.  This is especially important if you don't live within a few minutes of your rental.
Don't be afraid to learn new maintenance skills.  Most repairs are minor and can be fixed quickly, even with little skill.  YouTube is a wealth of knowledge when it comes to DIY repairs and can easily save you hundreds of dollars over the course of a lease.
Consider outsourcing the following:

Bookkeeping if you are not good with numbers or paperwork
Finding tenants and writing leases if the tenant pays realtor fees
Major plumbing and electrical work
Painting between tenants if you can't do it yourself
Cleaning and turnover maintenance. You should always charge tenants if excessive cleaning and repairs are necessary after they move out.  Spell this out in the lease and again in the move out.
Legal and Tax support.  There simply is no substitute for the specialized knowledge of lawyers and tax professionals.
Conclusion
A good rental property manager can build value by improving your rental units and your cash flow. But when you are just starting out this may be a luxury you can't afford. Would-be landlords tend to overestimate the hassle of managing a rental unit and underestimate their abilities. As your business grows, it will be cost efficient (and necessary) to hire a PM, but don't pass up the valuable experience and savings you will get from managing your rental units yourself when starting out.
I'd like to hear from you.  Tell me why you do or don't manage your own rental property.