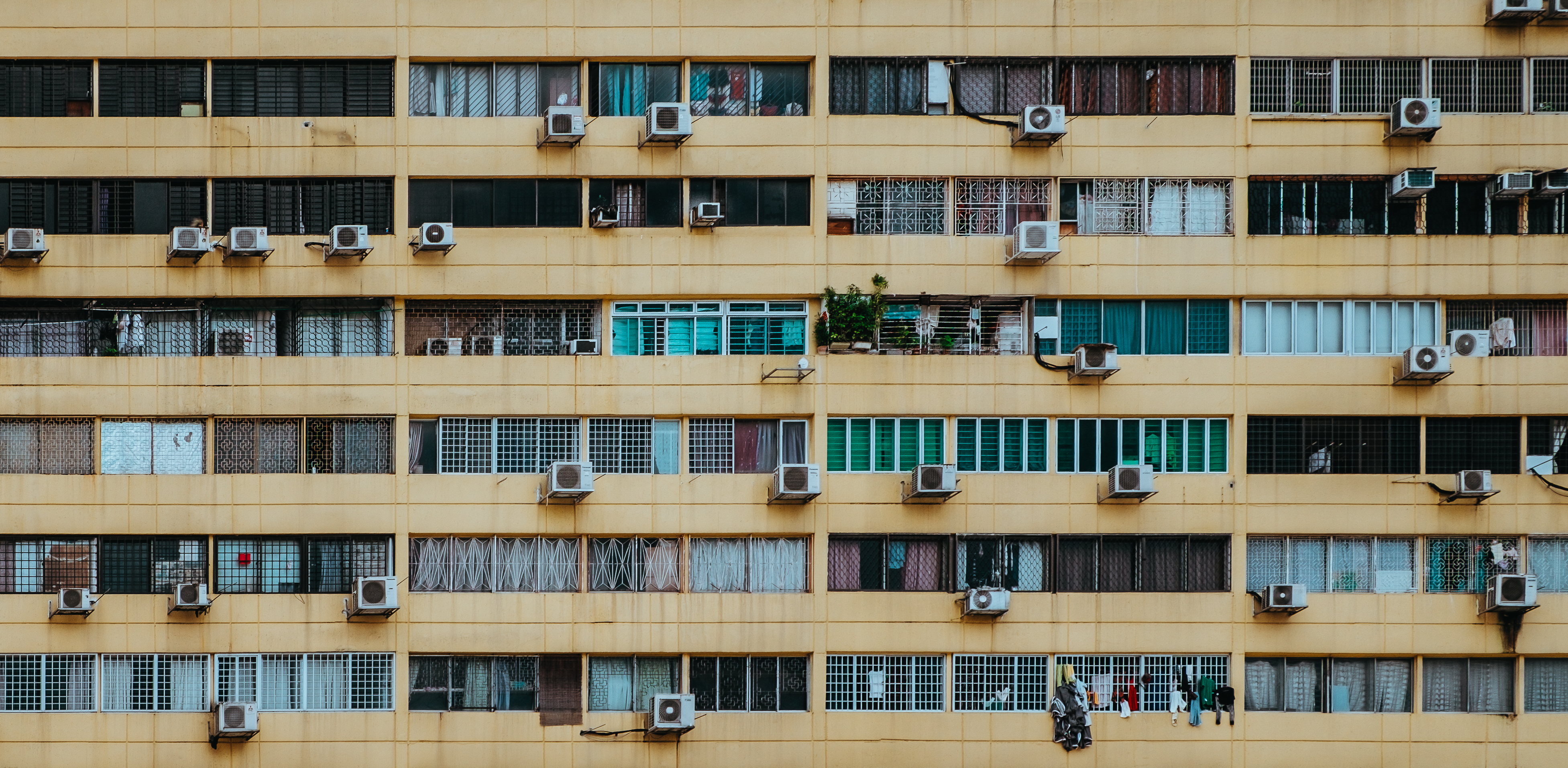 Temperatures are heating up and it's time to turn on the air conditioning again. An air conditioned apartment is a top amenity sought by tenants. It's a must have in almost any climate these days.  Is your central AC ready for the summer? Are you in the market for a new one?
If you are in the market for an air conditioner, then you are probably doing a lot of research right now to find to find the best deal for your rental. Don't sweat it! I've done a lot of the leg work for you. This guide will show you how you can save money and make sure your new central AC will be working for years to come.
Types of Air Conditioners
The best type of air conditioner for your rental will depend on your market and your rental class. If your market is an A or B market then you are probably not going to consider installing window units or providing portable AC units to your tenants. In A or B rentals you are looking at installing a variation of a central AC.
This article will focus on those types of air conditioners.
Split Central AC
This is the typical type of central air conditioner found in most single family homes. According to the US Energy Information Administration, nearly 90% of new homes are built with central AC.
A split central AC system uses an indoor evaporator that removes heat and humidity from the air and an outdoor condenser that releases the heat into the outdoor air. A pump circulates the refrigerant back to the evaporator while cool air is circulated throughout the home via a system of ducts. The indoor unit is commonly called an air handler and the outdoor unit is simply referred to as the condenser. These systems are commonly found in homes with forced air heat furnaces but are also found in homes with other types of heaters.
Heat Pump
Heat pumps are actually both heaters and air conditioners. They work by using electricity to move indoor heat to the outside during the hot months and reversing the cycle in the colder months. While heat pumps are very efficient, they are not well suited to extreme climates. Heat pump systems can be air, water or geothermal energy sourced.
Mini Split Ductless AC/Heat
Mini Split Ductless systems are a variation of a heat pump system. Similar to a split central air conditioner system, they use an outdoor condenser and an indoor blower unit. Ductless systems however, do not require a ductwork system in your home.
Instead a blower unit is placed in each room you want to heat/cool. Up to four blower units can run off of a single compressor. Each blower can be remotely controlled to set the "zone" temperature.
These units are extremely efficient with some of the highest SEER ratings available (more on SEER below) and are so quiet, you barely notice they are running.  I've installed the Mitsubishi Ductless Mini Split Air Conditioner
unit pictured here in my units.  I highly recommend one if you need to add cooling and heat to a room without vents.  Click through the image to learn more (Amazon Affiliate link).
Ductless systems are perfect when retrofitting an older rental where new ducts are not practical. A good system is cheaper than a full central air conditioner system but installation will cost more. Each blower drains through a small hole drilled directly to the outside. A copper line connects all of the components behind the drywall so there is some patchwork that needs to be done unlike a central system.
The rest of this article will focus on finding an installing the best conventional central AC unit for your rental. Regardless of which system you choose for your rental, many of the tips below will be relevant and helpful.
How to choose the best central AC Brand
Who Makes Which Central AC Brand?
Before we start, you should know that most AC brands are manufactured by a handful of companies. For example, United Technologies manufactures Carrier, Bryant and Payne brands among other brands. Ingersoll Rand makes Trane and American Standard. And so on.
Many people will tell you that you don't need to pay for the higher end central AC brands because they all have the same guts. It's simply a matter of different paint and different labels. I don't entirely agree with this. Let me tell you why.
Many companies manufacture similar products under different brand names and for different price points. Lexus vs. Toyota. Dewalt vs. Black & Decker. Tide vs. Cheer. These companies don't charge higher prices for identical quality products. Instead, they use better quality parts and ingredients to justify the premium. This isn't just wishful thinking on my part. You can also see it in the brand reliability measures.
Brand Reliability
As a landlord, or homeowner, you want to make sure the capital investments you make will last. A central AC is a complex, big-ticket item and can easily run upwards of $10k and more. Reliability is key to ensuring your investment will continue to run hassle-free year after year.
There are many opinions about AC brands online but there appears to be a general consensus that brands like Trane, American Standard and Carrier are among the most reliable. They also consistently have the fewest repairs within the first 5 years of ownership according to Consumer Reports. Read their Central Air Conditioner Buying Guide for more about air conditioners.
Warranty
If something does go wrong, you want to make sure the repairs will be covered. Warranties vary significantly even within brands so know what you are getting for your specific unit.
Trane for example offers up to 12 years on parts on their top models but only 10 years on others. Goodman offers a lifetime warranty on it's top model but only 10 on others. Some brands let you pay a small fee to transfer the warranty to a subsequent owner. This can be a great negotiating point when it comes time to sell.
Note that labor costs for repairs can be huge and generally are not covered by manufacturer warranties.  More on this in the section on Contractors.
Repair Costs
The average cost to repair a central AC is over $300 according to Home Advisor's cost estimator. This can vary widely by region and even by season with repair costs rising as temperatures do. In addition, models with extra features such as dual stage compressors can be costly to repair. If you opt for all the bells and whistles in your AC, consider investing in an extended warranty.
How to Choose the Right Size and Features
Size
The size of AC machines is measured in BTUs and Tons. 1 Ton = 12,000 BTUs. A good rule of thumb is that you need about 25 BTUs for every square foot desired cooling area. If your desired cooling area is 1,500 square feet then you will need about 37,500 BTUs or between a 3.0 and 3.5 Ton compressor. EnergyStar.gov offers a guide to sizing your central AC.
Don't simply replace your current unit with the same size unit. You need to make sure it was the right size to begin with and consider any additional square footage added since the original unit was installed. Also, don't let your contractor recommend a larger size than you need. Not only does this cost more, but also results in frequent starting and stopping leading to premature wear out.
Efficiency
Efficiency is commonly measured in SEER (Seasonal Energy Efficiency Ratio). It measures how much cooling capacity is delivered per energy input. A higher SEER rating means higher efficiency.
The minimum SEER rating today is 14. If you have an older unit in your rental then it is probably in the 8 – 10 SEER range. An upgrade to the minimum efficiency will automatically result in energy savings.
As a landlord, efficiency may or may not be your primary consideration. However, if you pay for electricity on your rentals then you definitely want to consider a higher efficiency model. Consider a 16 SEER or higher which should bring in an additional 10% of energy savings vs. the minimum rating. Here is a great tool to see if it is worth investing in a higher efficiency model based on your local energy rates. Try it out to see what SEER rating is right for you.
Noise
Noise levels vary widely across brands and models.  Some cities restrict the noise levels so be sure to look for the decibel rating (dBA) rating of your Central AC.
Most AC units have a dBA rating from the 50s to the high 70s. This may not not seem like much of a difference but consider that a 50 dBA is about ¼ the loudness of 70 dBA. A dBA in the high 70's is like standing next to a running vacuum cleaner or standing in Midtown Manhattan.
Look for noise reducing features if noise level is a concern. Dual stage compressors are not only efficient but also run significantly quieter most of the time. The same is true for variable speed air handlers which significantly reduce the noise levels inside the home. Some models come with noise-reducing fan blades as well.
Avoid issues with your city inspectors, neighbors and tenants. Choose the lowest dBA model within your budget.
Communicating System
Some high-end AC models offer smart, communicating controls. These types of units can monitor outdoor temperatures and humidity levels to make adjustments to the AC performance. In addition, they can alert you to maintenance needs and offer Internet control of your AC unit. They claim to improve efficiency and convenience but they are not worth the extra investment. Unless you are investing in a rental in Beverly Hills, you can avoid this extra cost.
However, you may want to consider upgrading the thermostat to a smart one like the Nest.  It learns your patterns and adjusts automatically.  Not to mention it looks cool and will make your rental standout.  Learn more by clicking through the Amazon Affiliate image link above.
How to Find the Best Central AC Contractor
If you've done any research on central AC repairs for installation you will have seen a lot of articles talking about the importance of the contractor in the process. Some claim that up to 80% of AC failures are due to improper installation. As one contractor puts it "we are the final part of the assembly line." The manufacturers create the parts but the contractor does the custom installation that makes it work.
Whether or not contractor failure results in 80% of AC failures or not, it's clear that finding a well-qualified contractor is important. An experienced contractor will help ensure years of reliable service from your AC. Here are a few tips to making sure you've found a great contractor.
Make sure your contractor inspects your current unit

Are they taking measurements? Are they asking about the square footage of the house? Did they look at the ductwork? Any contractors who want to give you a quote online or over the phone isn't really doing their job properly. Avoid them at all costs.

Make sure your contractor presents an offer in writing

Did they specify the scope of work? Did he tell you which model air handler and compressor he will be installing? Will he be replacing the copper line set or simply flushing it? You want to make sure you're getting all the details covered so that you can compare quotes against other contractors.

Ask for certifications and licenses numbers

Is your contractor a member of North American Technical Excellence or another comparable HVAC association? What is his state license number? Installing a central AC unit is a very complex process requiring a lot of training. The quality of the install depends on the knowledge and expertise of your contractor. Make sure your contractor has the proper training to do the job right.

Get multiple quotes

It goes without saying that you need multiple quotes. When you get multiple quotes you will find a wide range of costs for seemingly the same installation. Look closely and you will find many differences in quotes. If your contractor specifies a different air handler or compressor for example, ask them to re-quote the job with everything that you want to see. This way you can be sure to compare quotes across multiple contractors to know that you are getting the best deal.

Look for a contractor with great reviews

Ask for recommendations from friends who have recently gone through the process themselves. Look online at Home Advisor or Thumbtack or Angie's List if you are a member. Google reviews usually have a few reviews for each local contractor. Read them all to understand how good this person is at the type of installation you need.

Take note of the labor warranty

Most manufacturers offer some period of warranty that covers the parts. Does your contractor offer a warranty on the labor? Your quote should include a minimum of a one-year labor warranty. Some contractors will offer an extension for a price.
Negotiating the Contract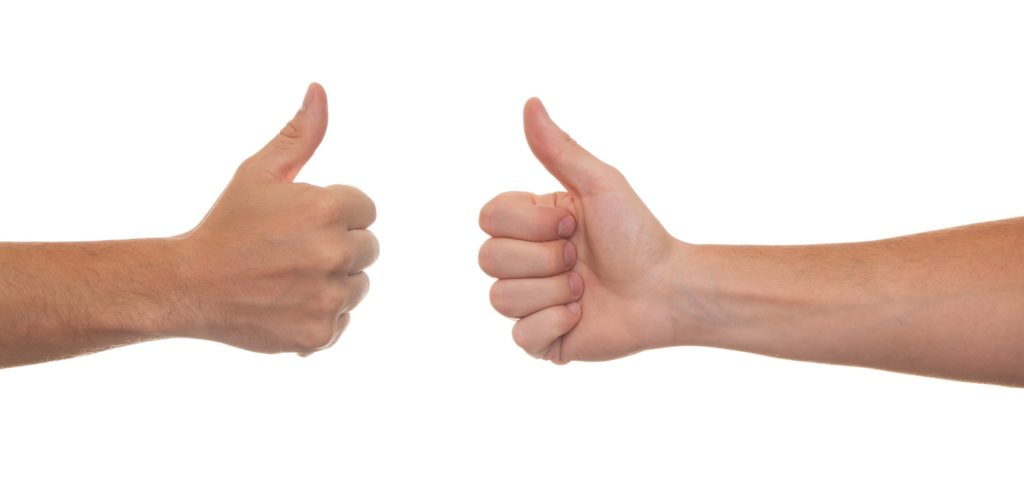 Congratulations! You've decided which make and model is right for your rental and who will install your central AC unit. It's time to negotiate the contract.
Don't take the first price even if they are the lowest and best-qualified contractor. Most contractors expect some negotiation and they build a little wiggle room into their offer. Simply tell your contractor that you are reviewing multiple offers and you would like his final and best offer. Some will simply tell you that that is their final offer. Others will come down a few hundred dollars.
If your contractor refuses to negotiate on price look for other ways to add value.   Can you negotiate a year or two of annual service into the fee? Can they upgrade the thermostat that they will be providing? Ask for an extension of their labor warranty. Maybe they'll be willing to service your furnace at the same time for free?
Reduce Costs with Energy Credits
Unfortunately, the federal tax credits for Energy Star AC installations were never available to rentals and expired in 2016 for primary residences. However, that doesn't mean you cannot apply for local rebates available through your state or energy supplier. Be sure to look into valuable rebates available if your unit meets minimum energy ratings. Visit Energy.gov or read this great article from PickHvac for a list of available programs.
Be sure that the unit you are purchasing qualifies for the available credits. Also make sure your contractor agrees to help with the paperwork as it can be very complicated.
Don't Forget About the Ducts
The ducts in your home can make a huge difference in the actual energy savings you will realize from your new central AC. Be sure to have your contractor inspect your ductwork thoroughly. It doesn't matter how efficient your new AC unit is if you are losing cool air through duct leaks.
Beware, some contractors will tell you that you need to redo all of the ductwork. This can be very expensive – about $350 per vent according to one trusted contractor. Get a second opinion if your contractor insists on replacing your ductwork. It can often be repaired for much less than a full replacement.
Protect Your Central AC Investment with Maintenance
Central AC systems need proper maintenance to prolong their useful life. Don't skip this step. Routine maintenance includes cleaning off the cooling fins and the evaporator coil.  This is a relatively easy DIY project but if you are uncomfortable, go ahead and pay for the $125 annual maintenance. Your technician will also be able to test for leaks and look for problems you might miss. Small problems will cost you much more down the road.
Coach Carson offers landlords an excellent guide to maintaining your HVAC and how to avoid common problems.
Am I Required to Provide Air Conditioning?
Landlords often ask if they are legally required to provide air conditioning. The answer is that it depends. It's generally not required as a matter of landlord-tenant laws.  Always check the laws in your state and local jurisdiction to be certain. While heat is considered a basic necessity, cooling is generally not. However, if you rented the unit with air conditioning and it becomes disabled, you are probably obligated to repair it.
Conclusion
As a landlord, you want to make sure your central AC investment lasts as long as possible. This requires much more than just buying the best brand at the best price. Many factors affect the quality and longevity of your central AC unit for your rental. Hiring the right contractor is crucial. You also need to make sure you have the right specifications for your rental and keep it working with proper maintenance. Follow the tips in this guide to be sure you get the best value for your rental investment.
Want More Money Saving Tips?
Sign up for the AccidentalRental.com newsletter today for more free money saving tips.